Sam Delaney and Roshane Thomas spent some time talking about 18-year-old West Ham United defender Harrison Ashby on the most recent edition of The Athletic's U Irons podcast.
Ashby made his debut for the Irons' senior squad in their 3-0 second-round Carabao Cup win over Charlton Athletic earlier this month and he subsequently made his first start for West Ham's first team in the third round of the competition, playing 69 minutes as the East London club beat Hull City 5-1.
Delaney brought up the topic of Ashby during this recent edition of The Athletic's U Irons podcast, as he praised the defender's recent performances for West Ham's first team and commended Thomas for spotting the 18-year-old's ability prior to him making his first-team debut.
He said: "You said, over a month ago now, that Harrison Ashby was one to look out for – I thought he looked brilliant playing at right wing-back for the cup team last week before he, unfortunately, seemed to break his finger and go off but he looks like a really good player."
Thomas then responded by explaining how Ashby previously caught his eye, saying: "It was a pre-season game against Leyton Orient. I was thinking, 'Who on Earth is this right-back? He's getting up and down the right flank, linking with all of his teammates'
"[It was] Harrison Ashby – I was like, 'Yeah, he's one to watch' and ever since then he's impressed me."
Delaney then went on to share more praise for the West Ham academy product, saying: "He's big as well. He's like a big unit. He's only young, but he's like a giant.
"Usually, you're used to seeing smaller players in those wing-back positions, but he looked big, strong, he was very fearless, decent on the ball."
Do you think this will be a breakthrough season for Harrison Ashby?
YES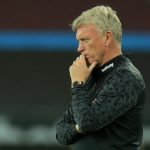 NO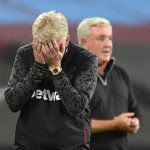 TIF Thoughts…
Judging by the comments during this recent edition of the U Irons podcast, it certainly seems as though Ashby has made a positive impression on both the podcast host and the journalist of late.
Hopefully, for the Scotland U19 international, his recent Carabao Cup performances have made as much of a positive impression on the Irons' manager David Moyes as they seem to have made on Thomas and Delaney.
If so, then perhaps we will see plenty more of him as the 2020/21 campaign progresses and maybe this could be a breakthrough season for the 18-year-old defender.