On the latest episode of the Come on You Spurs podcast, host Dan Tracey was joined by fellow Lilywhites supporters Karl William, James McCarthy and @MikeCOYSpurs, as they discussed the latest goings-on at Tottenham Hotspur, with a focus on the transfer window and the recently-released All or Nothing documentary. 
One topic of discussion on the most recent podcast, which was titled: 'All Or Nothing', was Callum Wilson. The Lilywhites were linked with a move for the England international earlier in the transfer window, but he recently completed a £20 million move to Newcastle United, meaning Spurs still have just Harry Kane available to them as a natural striker ahead of Sunday's opening fixture against Everton.
Here's what McCarthy had to say about the 28-year-old forward on the podcast:
"Callum Wilson has obviously gone to Newcastle [on Monday] and I think that's someone that we really should have had tabs on. £20 million-odd, I think that's a snip – we could get that for someone like [Serge] Aurier going abroad and reinvest the money into someone like Wilson if he was still available.
"I think someone like Wilson would complement Kane so well, someone who is a little bit stronger on the ball and an international teammate, too. I just think that would have been a great move for us, but obviously we've missed out on that one."
TIF Thoughts…
McCarthy certainly seems to feel that Spurs missed the boat by not signing Wilson and that he would have complimented Kane really well in attack. It will be interesting to see how many goals the former Bournemouth man scores for the Toon next season and whether Spurs end up regretting their apparent decision not to bid for the striker.
Should Spurs have tried to sign Wilson?
Yes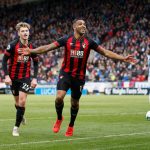 No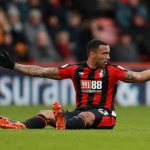 Either way, Spurs certainly do need to bring in another forward as soon as possible, otherwise, they may end up having to rely completely on Kane, and with the number of games the Lilywhites are scheduled to play, particularly in the first couple of months of the new season, it would be wrong to rule out the possibility of the England captain suffering another muscle injury if he is forced to over-extend himself.