Plenty of Tottenham Hotspur fans have been reacting to a tweet that was recently posted by Spurs news Twitter account @Daily_Hotspur which has relayed some news that was reported by The Athletic's Charlie Eccleshare, who has claimed that there is 'no chance' that Manchester United's Jesse Lingard will join the Lilywhites in the current transfer window. 
This comes after Eccleshare recently shared this news via a tweet of his own, in which he also explained that Spurs boss Jose Mourinho is not interested in linking back up with the 27-year-old who made 107 appearances under him during his time managing the Red Devils. 
It had previously been claimed by The Times that Tottenham are eyeing a move for the player, with Mourinho 'keen to secure the signing' of Lingard, however, if Eccleshare's update is to be believed, then it appears as though this claim was false. 
After Eccleshare's claim was relayed by @Daily_Hotspur, some Spurs supporters flocked to their post to share their thoughts on this update.
There is "no chance" that Jesse Lingard will join #thfc this summer. | @CDEccleshare

— Daily Hotspur (@Daily_Hotspur) September 22, 2020
Many of the Tottenham fans who replied to this tweet reacted positively to this news, suggesting that they were not particularly keen on the idea of Lingard joining the north London club. 
Can we change the wording from 'this summer' to 'ever'?

— Wiebley (@HungryinSurrey) September 22, 2020
Good. Decent player but Spurs don't need him.

— William Davies (@WGDavies111) September 22, 2020
SIUUUUUUUUUUUUU

— Priyansh (@priyanshf1) September 22, 2020
Phew

— Jov (@JoveBreeze) September 22, 2020
Is it possible to try and make it less than no chance?

— Spurs (@WhiteHartPain82) September 22, 2020
This tweet is almost as pleasing as the Bale announcement. #THFC #COYS https://t.co/Bpkb07sI1B

— Mike Luckhurst (@MikeLuckhurst) September 22, 2020
MUSIC TO MY EARS https://t.co/8BNC8nY4Gi

— XT00G (@XT000G01) September 22, 2020
Are you disappointed by this update?
YES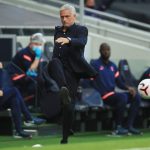 NO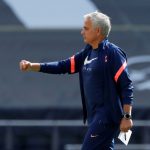 So, judging by these replies to @Daily_Hotspur's post, it seems as though Lingard would not be a popular signing amongst the Spurs faithful so hopefully, for them, Eccleshare is right and he is not a player that Mourinho is interested in bringing to the club.