Tottenham Hotspur fans on Twitter have been responding to the latest transfer update surrounding Real Madrid winger Gareth Bale. 
This comes after Spurs news Twitter account @Daily_Hotspur shared a post on their page relaying news originally published in an article by ESPN.
The article claims that sources have told ESPN that the north London club has moved ahead of fellow Premier League side Manchester United in the race to sign Bale from Madrid during the current summer transfer window.
This post then gathered a lot of replies from Spurs fans who were quick to share their thoughts on this latest update after it was originally reported by Sky Sports that United were considering a loan move for the Welshman.
Here's a sample of Spurs fans responding to the post:
#thfc have moved ahead of Manchester United in the race to sign Gareth Bale. | @ESPNFC

— Daily Hotspur (@Daily_Hotspur) September 15, 2020
Surely if we do this levy needs a statue built !! #outsidechance

— Paul (@poorlyg) September 15, 2020
The winger signed for Spurs back in 2007 from fellow Premier League club Southampton in a deal worth a reported fee of £13.23 million.
After he made 203 appearances for the London club, in which he scored 56 goals and provided 58 assists along the way, Bale moved to Real Madrid in 2013 for a fee of £90.9 million.
I'm begging you please

— Audere est Facere ? (@thfckieron) September 15, 2020
Cmon levy please!!! I think were all begging for this to happen

— stanleybb7 (@stanleyyb7) September 15, 2020
Now that this latest update concerning Bale has been doing the rounds on Twitter, this paved the way for lots of Spurs fans to share their reactions over a possible return to north London for Bale.
However, there were some Spurs fans responding to the post who were not as optimistic as other fans were over the potential deal.
If this happens I will eat my hat.

— Darren Stansbury (@StansburyDarren) September 15, 2020
How confident are you that Spurs could sign Gareth Bale this summer?
Not confident at all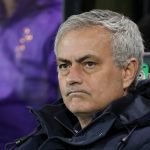 50/50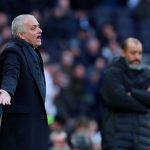 Very confident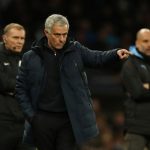 A deal is understood to be unlikely. Wages may prove to be a stumbling block. Levy's opening offer underwhelmed. Yada yada yada.

— Jon Lubin (@jonlubin) September 15, 2020
????? course we have

— • (@Spursfandub) September 15, 2020
It seems as though the idea of Bale making a return to Tottenham in the coming weeks has completely split this group of Spurs fans.
Some seem to be hopeful of a potential deal whereas others don't seem to have any faith in the club whatsoever to make this move a reality.
It will be interesting to see if the north London club manages to strike a deal with Madrid that would see Bale make a return to the Premier League in the coming weeks.