Fans of Tottenham Hotspur have been reacting to a post on Twitter, which relays reports containing quotes from the agent of Spurs defender Japhet Tanganga, claiming that he would like to "bring Japhet" to Serie A side Napoli.
The comments, which were given to Corriere dello Sport (via Spurs Express), read:
"[Tanganga] has almost unique features: combining physical gifts, speed and technique. The only problem is that we have decided to stay with the Spurs, extending the contract until 2024.
"Any potential suitor will have to deal with the London management. Obviously we all know the history of Napoli and for me, as an Italian, it would be a dream to bring Japhet there one day."
Given that Tanganga has very recently signed a new deal with the north London club, his agent's comments could be considered to be extremely bizarre, and, after the report by Spurs Express was relayed on their Twitter account, many Tottenham fans, rather understandably, appeared to be quite confused.
lol what https://t.co/O4A3gLfQPv

— OdySsey (@23Ody23) September 3, 2020
This is so odd surely him and his agent want different things?? https://t.co/fs40b8M8vV

— Alex (@_ASmith99) September 3, 2020
japh needs a new agent get rid https://t.co/zhp1uGozIB

— ; (@pauIogazzaniga) September 3, 2020
Since making his Spurs debut last season, Tanganga has only gone on to make 11 first-team appearances for the club.
However, over the six of these appearances that the defender has made in the Premier League, the 21-year-old has highly impressed, averaging 2.8 tackles, 1.8 interceptions and 4.8 clearances, as well as 33.5 passes per game, of which 81.1% have been successful, culminating in an average WhoScored match rating of 7.00 – ranking him as the club's fourth-best performer in the league.
These performances were obviously enough to convince Jose Mourinho that the defender has a future at Tottenham, awarding the centre-back with a new five-year deal at the club.
What do you make of Tanganga's agent's comments?
Very odd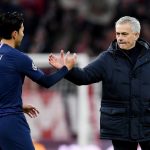 Not out of the ordinary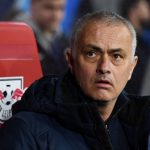 I find this so weird. If I was a football agent I wouldn't be spouting off about how much I wish my players would go to Spurs. An agents job is to represent and achieve the best outcomes for their client, not to dream about the club they want them to go to.

— Tim F (@TimboBagginses) September 3, 2020
He might wanna look into a new agent. I don't think this will sit well with the team since he just signed a new deal!!

— Giuseppe Alberto (@Giuseppeberto7) September 3, 2020
What? No, Why would he join an Italian side?

— Riko (@riko_z99) September 3, 2020
This is very bizarre considering he has just signed a long term contract!

— Spursy (@THFC88_) September 3, 2020
All in all, it would seem as if Spurs fans would like to see their player sack his agent following these comments, and, we would have to agree, his remarks were very odd indeed.
After just agreeing a new long-term deal for his client with the club whom the player came through the academy of, and, one would imagine, will be pushing for a first-team place in this coming season, going to the Italian press and speaking about your "dream" for the player to move to Napoli has to be considered a strange move.
For now, though, Tanganga, who is valued at £6.48 million (as per Transfermarkt), remains a Spurs player, something which his agent will have to deal with for the foreseeable future.