Fabrizio Romano spent some time talking about Tottenham Hotspur midfielder Tanguy Ndombele and his recently proposed move from Spurs to Internazionale during the latest edition of his Here We Go podcast.
During the summer, Sky Sport Italia had reported (via Football Italia) that Spurs and Inter were 'working on a swap deal between Tanguy Ndombele and Milan Skriniar', however, this deal has not happened.
Romano explained why this proposed swap deal 'collapsed' during the latest edition of his Here We Go podcast, saying: "So Ndombele, we can say, in this moment, the deal [has] collapsed with Inter, it's not progressing, because the real problem between Inter and Tottenham for the Ndombele and Skriniar deal is about the valuation of the players.
"Inter think that Ndombele has the same value [as] Milan Skriniar, Tottenham are absolutely against this kind of mentality. They want around €40m or €30m [on top] of Milan Skriniar. So the swap deal, in this moment, is so, so complicated."
Is Ndombele worth more than Skriniar?
YES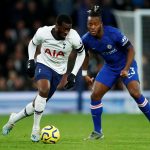 NO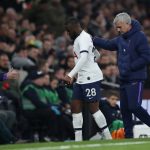 TIF Thoughts…
So, judging by Romano's comments, it seems as though Spurs and Inter are far apart from each other in terms of their respective valuations of these two players.
While Romano has claimed that Spurs would like to receive cash as well as Skriniar to do this swap deal, Skriniar is actually valued higher (£45m) than Ndombele (£40.5m), according to Transfermarkt, so perhaps a straight swap deal is not a crazy suggestion.
However, considering that Spurs broke their club transfer record to sign the French midfielder last summer, it is not too surprising that they value him highly and would only want to part ways with him if Inter were to give them cash as well as Skriniar.
With the current Premier League transfer window set to close on 5th October, it seems that this deal does not look likely to happen at present.