On the latest episode of the Last Word On Spurs podcast, Ricky Sacks and Jamie Brown were joined by Italian journalist Fabrizio Romano to discuss some of the transfer business that could occur at Tottenham Hotspur during the rest of the summer window. 
One topic of discussion on the recent podcast, which was titled 'Summer Transfer Window (Ft. Fabrizio Romano)', was Spurs' failed move for Juventus forward Paulo Dybala last summer. The north London club were seemingly on the brink of confirming the Argentinian international as a Lilywhites player before issues with his image rights led to the deal being cancelled (per Football.london).
However, Romano has dismissed these reports during the podcast, offering a different reason as to why the transfer fell through:
"Juventus wanted to sell Paulo Dybala, so the agreement between Juventus and Tottenham was absolutely done. They had no problem, Juventus decided to sell him. The same happened with Manchester United some days before. So Juventus had the agreement with Manchester United and with Tottenham to sell Paulo Dybala. Then, the director of Juventus, Fabio Paratici, was in London at the meeting with Tottenham; he was ready to sell the player.
"They made an important bid, because I'm told that they also made an important bid for the contract of the player, for personal terms. Paulo Dybala was called by Paratici, the director of Juventus, [he was] called by his agent, [he was] called also by his family to try to understand the situation with what he wanted to do and he always said, 'I want to stay at Juventus, I don't want to move.'
"Paulo was strongly convinced that he could have a top season at Juventus, and he has been the best player in Serie A last season, so he was right. It was really a shame, because I think they had a big opportunity to sign Paulo Dybala, and Tottenham did everything they [could] do. So they [made] an important bid to the player, the agreement with Juventus was closed. So the deal was ready, it was close to 'here we go', but Paulo said no, and that's all."
TIF Thoughts…
So, from what Romano suggests, it was not Dybala's image rights that caused the deal to fall through, it was simply the fact that the Argentinian didn't want to leave Juventus. As Romano suggests, he certainly proved himself with the Italian giants last season; contributing 11 goals and six assists in 33 top-flight appearances, which saw him average a superb 7.44 rating (per Whoscored).
Do you think Spurs would have finished in the top four if Dybala had signed?
Yes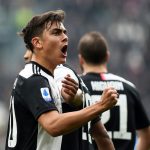 No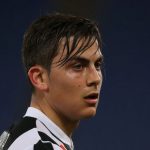 It is impossible to know whether he would have been able to deliver that sort of form with Spurs in the Premier League, but it is fair to suggest that the Lilywhites would have been significantly strengthened had they been able to complete his signing last summer.