In the latest video for his YouTube channel, Football.london journalist Alasdair Gold has been discussing the latest goings-on at Tottenham Hotspur, with a focus on their recent signings of Gareth Bale and Sergio Reguilon from Real Madrid. 
One topic of discussion during the video was how the signing of Reguilon might impact Ryan Sessegnon's future at the north London club.
It was suggested earlier in the transfer window that Jose Mourinho was set to hand the 20-year-old a much more prominent role in his side during the 2020/21 campaign, however, following the signing of the Spanish international last week, it looks as if the former Fulham could be third-choice left-back behind Ben Davies – who has featured at left-back three times so far this season – and therefore Gold feels that he could leave on loan.
Here's what the journalist had to say about the England U'21 international during his video:
"A little bit of a knock-on effect with what's happened with Reguilon arriving is that Ryan Sessegnon, as I understand it, the club are going to look to loan him out. It sounds like it's a bad thing, but it's not, because they've got massive hopes for Ryan Sessegnon. They believe that in Sessegnon and Reguilon, they've actually got their left-back slot tied up for the next 10 years.
"They're really excited about both players, but they're very much understanding that with Ben Davies right now, who is the perfect guide or mentor for a young left-back, Sessegnon is not going to play. Also, he's at this stage at the moment where he hasn't quite made that move properly to left-back from an attacking winger, and right now, Spurs have brought in, in Bale and Reguilon, two players who play in the two positions that Sessegnon plays.
"So what they're going to look to do is loan him out and it will be a hefty loan fee as well, because they only brought him in last season for £30 million and Josh Onomah. They've got a bit of a frenzy going on, I understand at least five or six clubs in the Premier League and also big clubs in Europe want to loan him.
"So they're going to have a little bit of a bidding war for him, which is great for Tottenham, means they'll get a bigger loan fee. He'll essentially have the choice of where he wants to play and it will come with a proviso that Tottenham want him developed as a left-back, that's what they want to happen."
TIF Thoughts…
From what Gold suggests, Sessegnon could leave Spurs on loan before the transfer window shuts in October, and there is a lot of interest in the youngster.
Will you be disappointed to see Sessegnon leave on loan?
Yes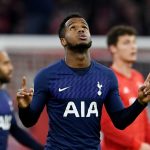 No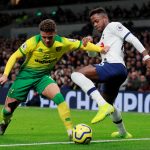 Hopefully, he will get a lot of game time wherever he does end up, and return to Spurs with a decent amount of time playing at left-back under his belt, so he can perhaps compete with Reguilon and Davies for a starting spot in the 2021/22 season.