In the latest video for his YouTube channel, Football.london journalist Alasdair Gold has been discussing the latest goings-on at Tottenham Hotspur, with a focus on their recent signings of Gareth Bale and Sergio Reguilon from Real Madrid. 
Unsurprisingly, a key focus during his video was how Spurs were able to sign the Welsh international on loan from Los Blancos, and the details behind the deal. It has been suggested that the Lilywhites won't pay a loan fee to the Spanish giants, and will contribute just 40% of the 31-year-old's wages, which for a player of Bale's quality, can certainly be viewed as a bargain, especially if he can rediscover the form he showed in his first few years in Madrid with Jose Mourinho's side.
Here's what Gold had to say about the Bale loan signing during his video:
"For a man that gets a lot of stick, a lot of the praise has to go to Daniel Levy on this one. Honestly, he negotiated an incredible deal for Tottenham Hotspur.
"We know that Bale earns roughly £600,000 in Spain a week, before tax. So what Daniel Levy's managed to do is negotiate with them – and I don't believe there's any loan fee involved – a sum of money that is roughly 40% of Gareth Bale's weekly wage. It's around the £220,000 [a week] mark apparently, which is roughly comparable with what [Harry] Kane earns. That's it, the other 60% is being paid by Real Madrid.
"On top of that, it wasn't announced [on Saturday] but I know that it's true, Tottenham have an option to take Gareth Bale for a second season if it all works out for all parties. If Spurs are happy with it and Gareth Bale is happy, there is that option to keep him for another season. If Gareth Bale can help fire Tottenham back into the Champions League, Gareth Bale will play in the Champions League for Tottenham next season.
"It's an incredible deal for a player who has been one of the best players in the world and has got such a point to prove.
"The Tottenham Hotspur that Bale left is not the Tottenham Hotspur that he's come back to. He had a chat with Daniel Levy [on Friday] and the two of them were talking about the fact that they feel they pushed the club to a certain point in 2012 and now in 2020 it's about pushing them on to an even bigger height."
TIF Thoughts…
From what Gold suggests, a lot of credit has to go to Levy for the way he negotiated this deal for Bale and if he impresses this season, perhaps Lilywhites supporters will see him stay on for the entirety of the 2021/22 campaign, which incidentally, is when his contract with Real Madrid is set to expire.
Are you hoping to see Bale stay on loan for a second season?
Yes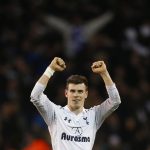 No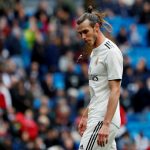 Hopefully for Lilywhites supporters, Bale will be able to make a real impression during his time on loan and help fire Mourinho's side back into the Champions League.