During the latest edition of Sheffield United-focused podcast BladesPod, host Ben Meakin spent some time talking about Jack O'Connell, following the news that he could be on the sidelines for the rest of the 2020/21 season, as he has suffered a 'serious knee injury.'
O'Connell played a prominent role for the Blades last season, featuring in 33 of their 38 Premier League games.
Additionally, he played the full 90 minutes in both of Sheffield United's first two league games of the 2020/21 campaign, however, he didn't feature in the Blades' most recent league game – a 1-0 loss to Leeds United – after the club's official Twitter account announced that he is 'out with a knee injury, which will need an operation' on the morning of that game.
Here is what Meakin had to say about this news concerning the 26-year-old centre-back on the latest edition of BladesPod: "That's gutting, he's a real 'heart and soul of this team' kind of player, isn't he?
"It just feels like stuff's kind of piling on top of each other at the moment. Just one more ounce of joy taken away from this team, I guess. It's pretty gutting.
"Obviously, it doesn't help us on the field whatsoever either. [A] big part of our defence goes. The timing is particularly frustrating as well.
"This hole is getting bigger, that we're finding ourselves in at the foot of the Premier League."
Do you think the Blades will sign a suitable replacement for O'Connell?
YES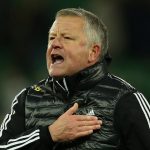 NO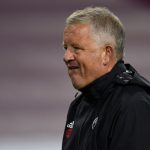 TIF Thoughts…
In addition to playing in the majority of the Blades' Premier League games last season – indicating that he played a significant part in helping Sheffield United to keep the fourth-best defensive record in England's top-flight, in terms of goals conceded, during the 2019/20 campaign, O'Connell earned the joint-second-highest overall WhoScored rating (6.93) of any Blades player in the league last season.
With that in mind, it may be understandable why Meakin seems despondent about the £8.55m-rated defender's injury news.
However, with Blades boss Chris Wilder sharing that he would like to sign a replacement for O'Connell following his injury, hopefully, for the Yorkshire-based club, they can recruit a suitable replacement for the 26-year-old to minimise the impact of his absence over the coming months.