Ben Meakin discussed all things Sheffield United on the most recent edition of BladesPod and during the show, he spent some time talking about his concerns over the Blades' defending from set-pieces.
Sheffield United have lost both of their two Premier League games so far this season. They suffered a 2-0 defeat in their first game of the 2020/21 league campaign against Wolverhampton Wanderers and they suffered a 1-0 defeat to Aston Villa this past Monday in their most recent Premier League fixture.
Of the three goals they have conceded so far this term, two have come from set-pieces. No top-flight side have conceded more goals from set-pieces than the Blades have so far this term, as per WhoScored.
With that in mind, it may not come as a big surprise that Meakin shared some concern about the Yorkshire-based club's defending from set-pieces during this recent edition of BladesPod, saying: "It is worrying that we've conceded from two corners after being so good defending set-pieces last season, but I kind of trust that we'll fix that.
"It doesn't worry me long-term, it's just like – why is this happening right now? We're scrapping at the minute to get something going ourselves, can we not just give away a soft goal every game, please?"
Are you worried about Sheffield United's defending at set-pieces?
YES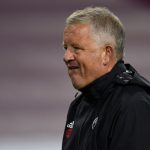 NO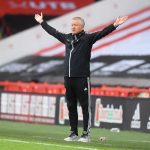 TIF Thoughts…
Considering that two of the three league goals that the Blades have conceded so far this season have come from set-pieces, we feel it is understandable why Meakin thinks this is a "worrying" start to the Blades' campaign on this side of things.
However, according to WhoScored, no team conceded fewer goals from set-pieces than Sheffield United did last season (six), so with that in mind, we feel that Meakin is right to believe that this is unlikely to be a big problem for Chris Wilder's side in the long-term.
Hopefully, for the Blades, they can sort out their issues at defending set-pieces sooner rather than later and if so, then perhaps they will be able to achieve a similar defensive record this season to the one they achieved last season, with the club conceding the fourth-lowest amount of goals (39) of any top-flight side last term.