Tom Crocker has been on a recent edition of the Everything is Black and White podcast, and has been talking about new Toon signings Ryan Fraser and Callum Wilson with Andrew Musgrove.
The Bournemouth Echo reporter revealed insight into both players, and while discussing Fraser, he discussed his view on the player's move to Tyneside.
After being asked if he was surprised the Scotsman ended up at St. James' Park, Crocker claimed he wasn't too shocked that Fraser has joined Newcastle United because he wasn't at his best last season, while Tyneside is closer to his family in Scotland.
He said: "[I'm] not massively [surprised] – if he was to go last summer then maybe, because he was linked with all the big clubs, but last season he only scored one goal and I think four assists, and for most of last season, wasn't looking like a top-six player, really.
"I know moving back up north was quite a big thing for him as well, obviously with the family, it's still quite a way for him to visit family in Scotland, but it's a lot closer than it was down here, so I think that would have played a big part."
Are you surprised Fraser joined Newcastle?
No, I always thought we would get him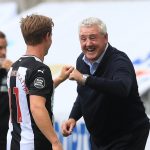 Yes, I thought he would go somewhere else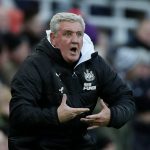 TIF Thoughts…
The 26-year-old had reportedly held talks with Crystal Palace and West Ham United, but moved up to Newcastle to join up with former teammate Callum Wilson.
In the 2018/19 season, the Scottish international was linked with the likes of Arsenal as he provided 14 assists in the league; however, his form in 2019/20 campaign was nowhere near as good, and had to choose between Newcastle, West Ham or Palace.
Despite this, though the Toon have picked up a Premier League-proven winger valued at £15.75m by Transfermarkt for no transfer fee, and if he could rediscover his 2018/19 form, then the Toon could have found themselves a bargain.