Thomas Horton from Football Law recently joined Andrew Musgrove on the Newcastle United themed podcast Everything is Black and White.
This comes following the news that the club's owner Mike Ashley has instructed a London-based law firm to handle his dispute with the Premier League following the collapse of the Saudi-backed takeover (as per Chronicle Live).
The consortium, led by Amanda Staveley waited for the completion of the Premier League's owners' and directors' test procedure to be completed but eventually pulled out of the deal due to a lack of progress and the 'global uncertainty' at the time.
Given the current situation, Horton offered his view on what the club would be looking to achieve by seeking a legal resolution to the dispute. Here is what he had to say:
"In terms of what Newcastle want and what I gather from what Mike Ashley wants, it would be more so that declaration side of things, that PIF is autonomous from the government of Saudi Arabia, so that arbitration proceeding as an aside from the appeal process is available.
"But if a decision has been made, and bearing in mind that time limitation of 21 days from the date of the decision, that would be, in my opinion, the first port of call to look at rather than the arbitration proceedings."
Do you think PIF will be back should Newcastle win the legal battle?
Yes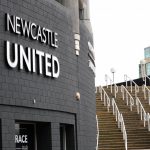 No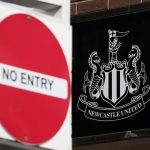 TIF Thoughts…
According to the club, the Premier League's 'conclusion has been reached despite the club providing the Premier League with overwhelming evidence and legal opinions that PIF is independent and autonomous of the Saudi Arabian government.'
Meanwhile, Mike Ashley accused Premier League chief executive Richard Masters of acting inappropriately regarding this matter, so in our view, this dispute seemingly is going to drag out and could get very messy.