On a recent edition of NUFC Matters, Steve Wraith spent some time talking about Newcastle United's recent club statement in which they claimed that the Toon takeover bid that was made by PCP Capital Partners, Reuben Brothers and Saudi Arabia's Public Investment Fund (PIF) has been rejected by the Premier League 'based on its Owners' and Directors' test'.
It was claimed in this club statement that the Premier League had been provided 'with overwhelming evidence and legal opinions that PIF is independent and autonomous of the Saudi Arabian government' and that the takeover bid had been rejected in spite of this.
The club went on to suggest that the Premier League and its chief executive Richard Masters have acted inappropriately throughout this process, and in the final paragraph of the statement, it is said that current club owner Mike Ashley: 'understands fans' frustrations and would like to reassure them that he has been fully committed to ensuring this takeover process reached completion as he felt it was in the best interests of the club.'
Wraith spent some time talking about this statement on a recent edition of NUFC Matters and he shared his thoughts on the club's claim that the takeover bid was rejected, saying: "Everything that Mike Ashley says, I always take with a pinch of salt.
"So, I'm not going to just suddenly believe him because he says this has been rejected when we haven't had an official confirmation from the Premier League.
"For me, I think this has been some sort of knee-jerk reaction from Mike Ashley and I do think that something's happened to get that kind of reaction.
"I just think PIF, PCP and the Reubens will be sick to death of this, you know?"
Do you believe the Premier League formally rejected the Saudi-backed Toon takeover bid?
YES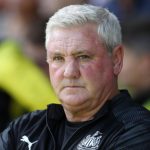 NO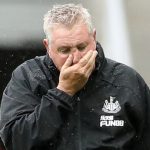 TIF Thoughts…
Judging by Wraith's comments, it appears as though he believes that the Toon's club statement was prompted by something other than the Premier League officially turning down the takeover bid, and considering that the Premier League has responded to the Toon's statement to dispute the claim that they formally rejected the bid, Wraith may be right – and it will be interesting to see if any more information with regard to what prompted this club statement becomes available in the near future.