George Caulkin has been speaking on the latest edition of The Athletic's Pod On The Tyne about the proposed takeover of Newcastle United.
Caulkin revealed that there had been some work going on behind the scenes to try and resolve the issues and allow the takeover by Amanda Staveley's Saudi-backed consortium to go through.
It seems as if a lot of work took place to try and prove to the Premier League that PIF and the Saudi state were separate, with talks involving an unnamed political figure. However, the Premier League was not convinced that the relevant parties were separate entities, which led to Newcastle's statement last week.
He said: "There was a very senior figure in Whitehall, a Tory peer, who was shuttling between the Premier League and Saudi [Arabia] and the buyers, trying to find a way forward in terms of piracy and obviously about the separation between the Public Investment Fund [PIF] and the Saudi Arabian state.
"So, they got to a point where they thought they'd more or less done it.
"When I say that I mean, I think they were close to working stuff out in terms of piracy – but effectively, what they have done is re-present the same arguments to the Premier League and say, 'look, we've got assurances about the separation between Saudi [Arabia] and PIF – which is the reason it fell through in the first place – and we now have lots and lots of legal opinion that emphasises this.'
"And the Premier League have effectively said, 'I'm sorry, but you've not changed your opinion, you've not moved at all here, and our legal people are saying the same as they said back then.'
"So, I think that Ashley's response was one of anger, and effectively it was a rejection – it's not a formal rejection, but it means the same thing: that it won't get past this point."
Are you surprised this didn't go through a second time?
No, the Premier League are going to stop this from happening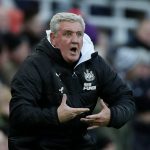 Yes, thought they might have accepted it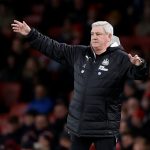 TIF Thoughts…
There had been hope that the takeover could be revived, and up until the release of Newcastle's statement suggesting that the Premier League had officially rejected the proposed takeover by PCP Capital Partners, the Reuben brothers and PIF, Caulkin alleges that the consortium believed the deal would be passed.
However, that didn't happen, and since then, Mike Ashley has appointed two lawyers in an attempt to force the takeover through via a legal process.
So, this saga is not over yet, but it is clear that, in the Premier League's view, something needs to change in regards to the way the consortium is trying to prove that PIF and the Saudi state are separate, but with Ashley seeking legal advice, this could be settled in court instead.