George Caulkin has been speaking on the latest episode of Pod On The Tyne by The Athletic, and has been talking about all things Newcastle United.
One of the topics that he went into great detail about was the recent failed takeover of the Toon and Mike Ashley.
It seems as if the likes of Amanda Staveley's Saudi-backed consortium and others connected with Newcastle all believe that Ashley wants to sell the club now.
He said: "If you talk to them [the consortium], if you talk to others, if you talk to people around the club, the one thing that nobody doubts anymore is that Ashley does want out and he does want to sell.
"And so, to say I am more confident of that than ever seems a strange thing to say, bearing in mind what's happened this summer – but I think that's genuine; people aren't questioning that anymore, he wants out and so it will happen at some point."
Do you think this is good news?
Yes, it means he will be gone soon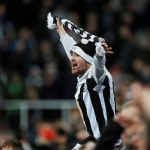 No, still need a serious buyer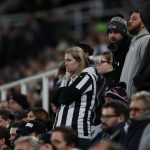 TIF Thoughts…
These comments follow on from a tweet by Michael Chopra asking if Ashley does actually want to sell after he saw talks end between the current Toon owner and the Bellagraph Nova Group that Chopra was part of.
However, it looks as if Staveley's group and Caulkin are of the belief that Ashley has had enough and wants out – though he has accepted that he will probably be in charge of Newcastle for the 2020/21 season.
The Toon had looked set to be under new ownership after a deal was agreed between Ashley and Staveley's group in April, but the Premier League failed to make a decision on the takeover, and the bid was withdrawn.
Interest from the Bellagraph Nova Group and Henry Mauriss has gone nowhere, so it looks like the Toon will be stuck with Ashley, but hopefully not for too much longer as he looks to cut his ties with Newcastle.