George Caulkin has been on the latest edition of The Athletic's Pod On The Tyne, talking about all things relating to Newcastle United.
One of the points that he brought up while on the episode was Allan Saint-Maximin, who gave away a penalty and was then taken off against Brighton and Hove Albion in the first half of the game.
However, it was not just the match against the Seagulls that has worried Caulkin, but also the way the Frenchman went about things against West Ham United.
It seems as if Caulkin was disappointed with the 23-year-old's attitude against the Hammers as well as his performance against Brighton, so The Athletic reporter is just hoping that this doesn't continue given he was such a bright spark last season.
He said: "He was really bad [against Brighton] and I don't want to scapegoat him – but he was such a highlight last season, and he was the one player who made us smile.
"He was the one outlet for creativity and joy and that freedom of spirit that we haven't seen a lot in the team over the past few years.
"We saw him get kicked from pillar to post at West Ham, but he looked disinterested from the very start against West Ham, and that was very disappointing.
"He is such an important player to us, that I hope that's not a sign of things to come, he has to be engaged, and he has to be carefully managed."
Are you worried about Saint-Maximin?
No, just two poor games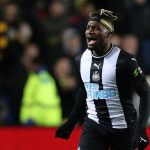 Yes, could be his attitude problems returning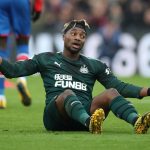 TIF Thoughts…
Saint-Maximin turned in a performance rating of 6.87/10 against the Hammers (as per WhoScored), before turning in a dreadful display of 5.56 against Brighton as he was taken off in the 33rd minute with what Steve Bruce later confirmed as an injury.
The 23-year-old was accused of having a bad attitude at his old club OGC Nice, but last season there were no real signs of that as Saint-Maximin denied that he had attitude problems and became a favourite with many fans.
Hopefully, for their sake, these two games are not the start of a worrying dip in form, as last season, he earned an average rating of 7.29 from his league performances, so we think that many Newcastle fans will hope that he can get back to those levels before too long.