George Caulkin has been speaking on the latest edition of The Athletic's Pod On The Tyne, and he has been talking about all things relating to Newcastle United.
One of the topics that The Athletic reporter mentioned was the failed takeover of the Toon by Amanda Staveley's Saudi-backed consortium and what the future for that deal looks like.
It seems as if Caulkin doesn't think the Staveley takeover is dead but that it will be very difficult to bring it back.
He said: "Is this version of the takeover completely dead?
"No, it's not, but I still find it very difficult to see a pathway for it to get resolved in a positive manner – but it isn't dead.
"I know there's a feeling of people being let down or this sort of vacuum, but honestly, I think the next thing we need to hear is that it's either finished for good or that there's been a positive resolution."
Do you think the takeover is dead?
Yes, for now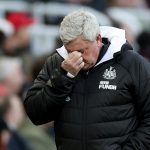 No, it will still happen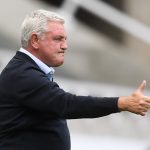 TIF Thoughts…
The deal for Staveley's consortium to buy Newcastle from Mike Ashley was agreed in April, and a deposit was paid to the current Toon boss.
However, by the end of July, the PL had still not made a decision on the takeover, and the bid was withdrawn.
The latest from this group was that they had no real interest in reigniting their offer to buy the Toon, and Mike Ashley was preparing to be in charge of Newcastle for another season.
So, though Caulkin doesn't think the deal is dead (30:47), we can see why it would be very difficult to save, and as it stands, it doesn't look like Staveley's consortium have any interest in sorting out a new takeover deal for the club.