A lot of Newcastle United fans have replied to a post from Nick De Marco that includes a link to an article about the lawyer after he was appointed by Mike Ashley to help the Toon owner in a dispute he is having with the Premier League regarding the proposed takeover of the club.
On Monday, it was announced that Ashley had appointed De Marco and Shaheed Fatima as he looks to force through the takeover by PCP Capital Partners, the Reuben brothers and the Public Investment Fund of Saudi Arabia (PIF).
The article from the Daily Telegraph detailed De Marco's reputation and highlighted some of the successful cases he has been involved in.
This post drew the attention of many Newcastle fans, who are hoping De Marco can work some magic.
Are you backing De Marco?
Yes, if it ends up with the takeover happening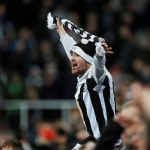 No, if it just leads to more money for Ashley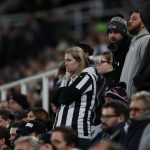 Bring home the takeover Mr. De Marco! You'll be loved in Newcastle forever.

— Kev (@TuckJr82) September 14, 2020
Come on!!!!!!!!

— sam (@SamLennon21) September 14, 2020
De Marco statue inbound if he brings it home here?

— Sam??? (@sxmnufc_) September 14, 2020
Come on Nick! You're doing this for a whole region. Will never have to pay for a pint up here again.

— Tris Douglas (@trisdouglas) September 14, 2020
Last week, Newcastle released a statement that suggested that the Premier League had officially rejected the proposed takeover and that they were unhappy with how Richard Masters and the league had dealt with the process.
They also confirmed that they would be exploring all options available to them, and it looks like that by appointing De Marco and Fatima, Ashley is preparing to go down the legal route.
This post from De Marco continued to draw the attention of many Newcastle fans.
Your name will be chanted from the Gallowgate if you win this one ?

— TheClubFormerlyKnownAsNUFC (@heatonjake1892) September 14, 2020
Oh Nicky De Marco

— Jack ?? #AshleyOut (@jchaytor16) September 14, 2020
We're already building your statue.

— GEETING (@GTHING20) September 15, 2020
Get them, Nick. Get. Them.

— AJ (@nufcaam) September 14, 2020
It doesn't appear that Ashley has launched any action yet, but he has brought in De Marco and Fatima with the aim of seeing the takeover go through.
Judging by the reaction of many Toon fans, they also hope that De Marco can come up with the goods and deliver them new ownership.
Also, Ashley is waiting on £300m, so if this does turn into a legal battle, there could be a lot of pressure on De Marco and Fatima to deliver for Ashley and Tyneside.