Supporters of Newcastle United have recently reacted to quotes which were made by The Athletic reporter George Caulkin.
During a recent episode of The Athletic's Pod on the Tyne podcast, Caulkin discussed Mike Ashley's decision to take legal action against the Premier League.
This story emerged recently after Ashley hired Blackstone Chambers to deal with his legal battle against the top flight after the Toon claimed they had rejected the Saudi Arabian-backed takeover bid to purchase the club (via Chronicle Live).
The quotes from Caulkin stated that the potential legal challenge is about "trying to force an actual decision from the Premier League" regarding the takeover.
This was relayed to supporters by NUFC 360 and it had lots of them talking.
George Caulkin: "I am told that what this [potential legal challenge] is about is trying to force an actual decision from the Premier League.

"If they have a rejection, if they have a formal rejection, then they can appeal it, and they can do something about it." #nufc

— NUFC 360 (@NUFC360) September 17, 2020
If they force an approval out of them then maybe its proof Masters and co didn't want to seen approving the Saudi takeover willingly.

Their friends in Qatar wouldn't have been very pleased had they done so.

— Geordie Joe (@GJ_1892) September 17, 2020
Sounds like a solid plan, I'm guessing (hoping) Mike has assurances from Saudi that if he can resolve it they will come back to the deal.

— IC (@CowxIc) September 17, 2020
The hiring of Blackstone Chambers came after the club claimed in a statement on 9th September that the Premier League had rejected the Saudi-backed consortium's bid (per Newcastle United).
This supposed rejection was then refuted by the top flight as they claimed that what the Toon had stated was not the case (via BBC).
Pretty much what everyone expected, no? The only way it will progress is when the Pl removes this farce from limbo….

— Simon (@SimonBe34274641) September 17, 2020
Basically a win win situation

— sam (@SamLennon21) September 17, 2020
And we all know they have no real ground to fail it. ?

— Scott Daley (@ScottDaley26) September 17, 2020
Newcastle had also claimed in their statement that they did not accept that the Premier League and its chief executive Richard Masters had 'acted appropriately' in relation to the takeover bid.
Do you agree that the Premier League did not act 'appropriately' in relation to the takeover bid?
Yes, they did not seem to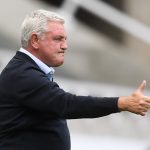 No, I think they were fine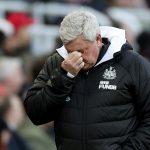 No surprise if so

— Ginkoh_NUFC (@Ginkohro) September 17, 2020
It's over not going ahead. Pl win again

— John Sinclair (@timbersinc29) September 17, 2020
As most have suspected all along. PL haven't rejected it because they don't want their decision to be challenged. https://t.co/fAjTJIC7ED

— Mark (@markbradley1986) September 17, 2020
As can be seen in what these supporters had to say, many were not surprised by what Caulkin claimed but they also felt that it was good news.