Fans of Newcastle United have been reacting to a post on Twitter, which relays news that the club have decided not to pay for the testing of Morecambe players – to determine whether any are positive for the global virus – ahead of their Carabao Cup fixture with the club this week.
The Shields Gazette relayed comments made by Newcastle manager, Steve Bruce, who confirmed that the club have not asked for Morecambe players to be tested prior to the fixture between the two clubs on Wednesday, with the website also stating that Newcastle have not followed in the footsteps of Chelsea, Liverpool, Tottenham Hotspur and West Ham United, who have all paid for the testing of opposition players ahead of their respective Carabao Cup fixtures this week.
In reaction to this news, which was relayed on Twitter by NUFC 360, fans of the club flocked to have their say on the matter, with many stating their belief that the club failing to pay for the testing of Morecambe players is further evidence of Mike Ashley's questionable character.
Good old Mike, money before health and saftey

— ???????? (@CvssPool) September 22, 2020
It's things like this that show the real Mike Ashley…which raises questions about the summer spending spree – too out of character for him

— MrPeterPickle (@faaaaantastic) September 22, 2020
We haven't done this as it's going to be a new excuse for Bruce

— Dave phalp (@DavePhalp) September 22, 2020
Considering the fact that, after Spurs paid for Leyton Orient's players to be tested for the virus, the 'majority of Leyton Orient's first-team squad' tested positive, it is easy to see why many of these Newcastle fans feel that it is a mistake for their club not to follow in the footsteps of Tottenham.
Do you blame Newcastle for not paying for the testing of Morecambe players?
Yes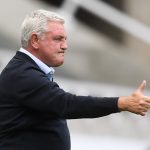 No, the EFL should pay for Morecambe's testing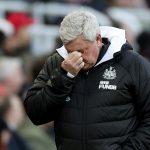 Disgraceful. Just as well the premier league saved us from those awful saudi owners…#nufc

— El_Joycey (@ElJoycey) September 22, 2020
This is not controversial, this is unfortunately to be expected of our club ?

— Michael Wilson (@mickywils) September 22, 2020
Hahaha absolute joke of a club now Mike Ashley is unreal seriously

— Sam Gregory (@screg17) September 22, 2020
We have to say, in our opinion, it would be a very sensible idea for Newcastle to pay for the Morecambe players to be tested for the virus, as, should any of their squad be positive, it is not difficult to imagine the virus being transmitted to the Newcastle players during the fixture, which would not only be detrimental to their own personal health, but also opens up the possibility of the club having players unavailable for selection for their upcoming Premier League fixtures.