Football finance expert Kieran Maguire has recently discussed the rebate which Premier League clubs will have to pay and Liverpool's stance on it.
In June, it was reported by The Athletic that the top flight had secured an agreement with Sky Sports to defer a rebate worth in excess of £170m until the 2021/22 season.
However, from broadcasters across the world, collectively Premier League clubs face a rebate totalling £330m.
The rebate is in relation to the halted fixture schedule towards the back end of last season due to the current global pandemic.
It was reported back in May that the Reds were one club in a group of Premier League sides that were going to argue against paying the rebate despite the top flight's recommendation that they should (per The Guardian).
So, in the most recent episode of The Price of Football podcast, Maguire discussed the latest regarding the rebate and mentioned Liverpool's stance on it.
Speaking regarding whether the rebate will be shared equally amongst clubs or on a pro-rata basis, he said: "Well, I don't think that decision has been made.
"I know Liverpool were very keen for it to be on a fixed basis, split evenly between the 20 clubs.
"Other clubs will say, 'Well, hold on, if the money is given out on a proportionate basis, surely it should be sacrificed on a proportionate basis as well.'
"So, there's been no white smoke coming out of Premier League Towers.
"That rebate is being spread over two seasons, is my understanding, to help clubs with cash flow, but it is almost certain to impact upon parachute payments, because parachute payments themselves are a percentage of the money which goes to clubs in the Premier League."
TIF Thoughts…
So, seemingly, the Reds would like the rebate to be shared equally amongst the 20 Premier League clubs whereas Maguire believes that others will believe it should be paid on a pro-rata basis.
How do you think the Premier League's TV rebate should be paid?
Shared equally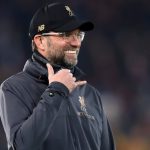 On a pro-rata basis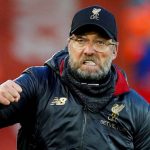 With the Reds having initially opposed the rebate, it was revealed in August that Premier League clubs had agreed at their annual general meeting that it would be paid but spread out over future seasons (per The Times).
However, as Maguire stated, it still remains to be seen how the rebate will actually be paid by top-flight clubs.