Duncan Castles has been speaking on the latest edition of The Transfer Window podcast about Kylian Mbappe and where the Frenchman sees his future after it was reported that he wants to leave PSG at the end of the current season.
While discussing the 21-year-old, Castles revealed Mbappe is interested in moving to the Premier League and is particularly keen on moving to Liverpool.
It seems as if Mbappe is very keen on joining the Reds and has spoken highly of them in the past, with Castles suggesting he is trying to set up a move to Anfield.
He said: "There is also, though, a strong interest in the Premier League, and clubs I am told he likes there are Liverpool in particular, and I don't think this is any secret, because we have seen Mbappe talk twice this year about how much he likes Liverpool as a club and how much he likes Jurgen Klopp as a manager, describing their play as being like a 'machine', what they've been doing as being 'amazing'.
"So, he's setting up his interest in the best club or the best team in English football at present."
Do you think Mbappe will join Liverpool at some point?
Yes, we will get him in the end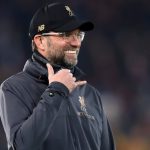 No, he will end up somewhere else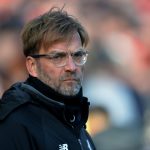 TIF Thoughts…
Mbappe has reportedly had enough of PSG, and he has spoken highly of the Reds in the past.
However, Liverpool currently have Mohamed Salah, Roberto Firmino, and Sadio Mane as their front three, who are all 28 and have a few years of their contracts to run.
Despite this, though, it is claimed by Castles later on in the episode that the Reds would be 'open to selling' any of the three, so that could create some space for Mbappe if he decides that he wants to join Liverpool.
The other problem for the Reds is that the other club he is said to be interested in joining is Manchester United, which could create a battle for Mbappe's signature.
However, it looks like Mbappe is keen on a move to Anfield, so this could be one to keep an eye on.