Duncan Castles has been on the latest edition of The Transfer Window podcast, and he has been talking about Liverpool and Jurgen Klopp.
One of the topics that came up while he was talking about Klopp and the Reds was the German's comments on their rivals' transfer business. (BBC Radio 5 Live via Metro)
Klopp essentially claimed that Liverpool are different from clubs owned by oligarchs and countries, possibly in reference to Manchester City and Chelsea.
It seems as if Castles thinks that Klopp is choosing to forget about the investment that his side has received in recent years and points out an increased wage bill and the signing of Virgil van Dijk as examples of the Reds backing Klopp.
He said: "It's a very Klopp-like statement; he seems to forget the context of the money that was spent to get his team to the Champions League and to get his team to win the Premier League – [a] massive investment in wages, and you only have to look at Liverpool's accounts over the last three seasons to see how much they've inflated their wage bill in retaining their better players, but adding some of the best players in the world to their squad.
"He did have a record transfer fee for a centre-back sanctioned for him before Ed Woodward decided to blow that sum out of the water by buying the super talent that is Harry Maguire to compete with Virgil van Dijk and what was one of the two highest transfer fees for a goalkeeper in Alisson.
"So, there has been significant spending there."
Do you think Klopp has forgotten about the investment in his team?
Yes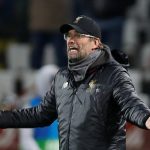 No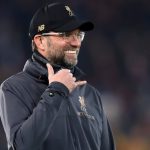 TIF Thoughts…
Liverpool have only signed Konstantinos Tsimikas in this transfer window, so you can see why Klopp is saying things like this, but the Reds have spent over £400m on transfers since Klopp was appointed as the manager, and that includes a £76.19m fee for Van Dijk and a £56.25m fee for Alisson.
So, Klopp has had a lot of investment pumped into his side, so complaining now seems like he is ignoring the money that has been spent.
However, if you look at the business from Chelsea and City so far, you could argue that the Reds need to add some more players before the end of the transfer window.