All Leeds TV podcaster Oscar Mario believes Leeds United will sell Kiko Casilla this summer, dubbing the Spaniard a 'complete liability'.
Despite featuring prominently for Leeds in their Championship-winning campaign last season, questions have been raised about the future of Casilla at the club.
This is primarily down to a couple of reasons. The first is that the goalkeeper's level of performance varies wildly, with Casilla making several errors that you would not expect a 'keeper of Championship, or now, Premier League, quality to make.
The second is that the 33-year-old was found to have racially abused Jonathan Leko during a fixture with Charlton Athletic in September 2019, leaving a very sour taste in the mouth of several Leeds fans.
Speaking on the All Leeds TV YouTube channel, in response to whether or not he believed Leeds would sign another goalkeeper to replace Casilla this summer, Mario said that he hopes the club do sign a new 'keeper, as he believes the Spaniard is a 'liability', both on and off the pitch.
He said: "I hope so. That's all I'm going to say. I think we will. Going off what Beren [Cross] said, it obviously depends on a lot of things.
"Does it get to a point where you get to a stage with Kiko where you say, we pay off half his contract and we just let him go for free? Whatever Kiko's [demanding] is pushing towards £50-60k a week – can you really see a Spanish club paying that, can you see any club being happy to pay that for a goalkeeper, who, let's face it, this calendar year especially, has been nothing short of a liability?
"That's not just with stuff off the pitch either, he's just been a complete liability on the pitch. Every single game he's played, he's made a mistake – that's just a fact. I don't want to hammer Kiko too much, but it's a fact, isn't it?"
Would you mind if Kiko Casilla was sold by Leeds this summer?
No, I'm not bothered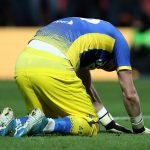 Yes, he needs to stay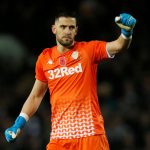 TIF Thoughts…
We have to say, we completely agree with Mario in his assessment of Casilla, and it is our belief that Leeds should do everything they possibly can to distance themselves from the 33-year-old this summer.
However, this view is irrespective of his performance levels, as even if Casilla was one of the better goalkeepers in the league, his actions towards Leko were, quite frankly, disgusting, and having a person associated with these actions at Leeds is not a good look for the club whatsoever, in our opinion.