Feargal Brennan, Alex Boardman and Jay Motty appeared on a recent edition of the Football Social Daily podcast, during which the panel spent some time discussing Crystal Palace attacker Wilfried Zaha's future. 
Zaha scored the only goal of the game for Palace in their 2020/21 Premier League season-opening win over Southampton this past weekend.
This goal comes after there has been plenty of doubt cast over the attacker's future during the current transfer window, with Palace boss Roy Hodgson declaring that Zaha had "made it clear" that he "would like to move on" from Selhurst Park back in July.
Despite this, Zaha remains a Palace player and during his recent appearance on the Football Social Daily podcast, Boardman shared his thoughts on the player's future, saying: "I'm sure a lot of teams would take him and I think he'd go as well, because I think he's been angling for it for a season or two.
"I think it'd be a struggle for him to stay at Palace all season. He is a bit too good. I think most of the top six or eight teams would have him – I'm sure they would.
"There's a lot of teams he'd go to and there's a lot of teams he'd improve as well, I think he's a really good player."
Do you think that Zaha will still be at Palace when the transfer window closes?
YES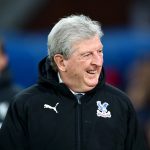 NO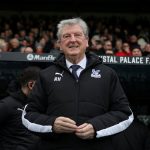 TIF Thoughts…
Judging by Boardman's comments, it's clear that he's a fan of Zaha and believes that the player is likely to move on from Palace.
However, as per Football.london, when asked about his player's future after Palace's 1-0 win over Southampton at the weekend, Hodgson explained that while Zaha has made it known that he would like to leave Palace, a potential buyer has "got to come along and pay the market price" to sign him.
The manager was also quoted as saying that the Eagles "can't let him go until someone comes in and wants to buy him."
So, while Zaha may want to leave Selhurst Park, it remains to be seen if any club is going to be willing to meet Palace's asking price for the player. As a result, with the current Premier League transfer window set to close on 5th October, we feel that it won't be too surprising if Zaha is still a Palace player by the time the window shuts.