The Liverpool Echo's head of sport David Prentice appeared on the latest edition of the Royal Blue podcast and during the show, he talked about Crystal Palace manager Roy Hodgson's post-match comments on the handball rule, following Everton's 2-1 win over the Eagles last weekend.
The Eagles suffered their first defeat of the 2020/21 Premier League campaign last Saturday as Everton earned all three points from their clash with Palace at Selhurst Park.
The winning goal of this game came in the 40th minute when Richarlison converted from the penalty spot after the Merseyside club were awarded a penalty when 'Joel Ward was controversially adjudged to have handled Lucas Digne's knock-down,' as stated by the BBC.
In his post-match interview, Hodgson aired his grievances with the Premier League's new, stricter approach to the handball rule, saying: "I do not believe in the rule. People in football find it hard to accept. The referee doesn't think it is handball either. He doesn't want to give it but has to because that's what he is told to do."
Prentice shared his thoughts on Hodgson's comments during this recent edition of the Royal Blue podcast and he shared some criticism for the former England manager, saying: "It was a bit disingenuous of Roy Hodgson to complain so bitterly about it, given that he benefited seven days previously at Old Trafford from one which was even harsher than that."
Do you think that Hodgson's comments were disingenuous?
YES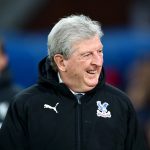 NO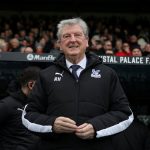 TIF Thoughts…
So, Prentice seems to believe that Hodgson's comments on the handball rule were "disingenuous" because his side was on the receiving end of a penalty due to handball versus Manchester United a week prior to this clash with Everton.
However, the 73-year-old addressed that penalty decision from the previous week in this post-match interview following the Everton game too and he said (0:45) that he "didn't think" that penalty should have been given either, despite his side benefiting from that decision, so with that in mind, we feel that Prentice was slightly harsh on the Crystal Palace boss.