Fans of Leeds United have been reacting to a post on Twitter, which relays news regarding the club's enquiry about Norwich City winger Emiliano Buendia.
According to reports by the Daily Mail, upon asking Norwich City how much they would be willing to accept for the 23-year-old, the Canaries responded by stating that they would want 'at least £25 million' from Leeds for the Argentine.
After this report was relayed on Twitter by All Leeds TV, fans of the club flocked to have their say on the matter, with many suggesting that £25 million is far too much for the winger and that Norwich would be lucky to get a figure considerably smaller than the amount stated.
I would pay only £15m at most,Norwich think they can value their players at inflated rates,don't they realise what is happening in the world ,it's £15m or we look elsewhere

— mark ant jepson (@mrleedsunited) August 2, 2020
£25 million ? give over. Keep paying him the championship for those daft figures Norwich. Give you £10 million max

— Carl Murphy (@CarlM1979) August 2, 2020
Despite playing for a side who finished bottom of the Premier League on just 21 points, Buendia still managed to shine in his debut season in the English top flight.
Although still impressive, the 23-year-old's return of one goal and seven assists over his 36 Premier League fixtures does not tell the whole story of his season, as Buendia actually created the fourth-most chances in the entirety of the league with 83 – with only Kevin De Bruyne (136), Jack Grealish (91) and Trent Alexander-Arnold (87) posting better numbers than the Norwich winger last term.
As such, the argument could be made that should Buendia be signed by a more prolific team than Norwich – who scored just 26 Premier League goals last term – the winger has the capability to register a great deal more than the seven assists he managed last season.
Would you be happy to see Leeds make a £25 million move for Emiliano Buendia this summer?
Yes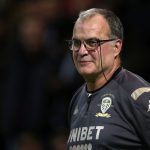 No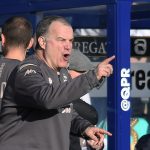 And it would seem that some Leeds fans do indeed recognise the potential of the winger, even if they believe the price is slightly high.
He is quality! A lot of potential with the right team and manager to push him to the next levels

— Al Moses (@AlMoses92) August 2, 2020
Please be true https://t.co/BFJspYKvUs

— ????? (@HORKER61) August 2, 2020
Would be an incredible signing, don't think Norwich are really in the position to charge 25 mil tho.

— Will (@akaknxtty) August 2, 2020
Id happily pay 18-20. One of the best players I watched in the championship last few years. Only makes me think how good bielsa could make him. Huge potential there. Been hard to shine in a poor Norwich prem team.

— Josh ?? (@superleedsmacca) August 2, 2020
It would seem that many of these Leeds fans are split as to whether or not they think Buendia would be a worthwhile signing for their side next season.
In our opinion, we think that Leeds should indeed make a move for the winger, as if the £13.05 million-rated Argentine does go on to fulfil his apparent potential, there is the very real possibility that he will be worth a great deal more than £25 million further down the line.