A lot of Celtic fans have replied to a post The Scottish Sun Sport on Twitter that contains a link to an article with quotes that Adrian Durham made on TalkSPORT about their club.

The TalkSPORT host claimed that both Celtic and Aberdeen should be docked points after players from both clubs broke quarantine rules.
This comes after Celtic player Boli Bolingoli went on a trip to Spain and returned without self-isolating before coming on as a substitute against Kilmarnock.
Aberdeen had eight players spotted out at a bar, and two of them tested positive for the virus.
As a result of this, Celtic and Aberdeen had their midweek games postponed, as was the clubs' meeting this weekend at Parkhead.
This led to Durham to have his say on what should have happened to both clubs.
Durham stated that Celtic should have their point against Kilmarnock docked from them and that St Mirren should be awarded a 3-0 win for the postponed game.
This drew a reaction from these Bhoys fans, who were not happy.
Do you agree with Durham?
No, he is just trying to annoy us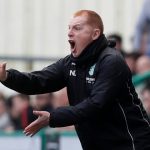 Yes, he is right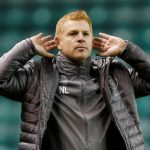 Durham. The Celtic and Arsenal hater.

— M1 ck Duff A (@MickDuffy15) August 12, 2020
I never listen to a word adrian dumdum says. Nothing to say when it was only dons PLAYERS, but now its a celtic PLAYER his inner bigot comes out in overdrive.

— kingy1888 (@Kingy1888) August 12, 2020
An English radio presenter with an opinion on something he knows nothing about.again. NO Celtic player tested positive for despite multiple tests so why postpone ganes? Aberdeen players tested positive so a completely different scenario. This is a showboat from authorities

— Alan McDonald (@Allymac35) August 12, 2020
The Rangers fans in the media spewing bile as usual!

— RicardoMonteglin (@rickysproule74) August 12, 2020
Bolingoli's actions were stupid, and Neil Lennon was rightly furious, with his actions leading to the threat of Scottish football being shut down if there are any further breaches by players.
However, to say that Celtic should be docked points feels a little harsh, and maybe it should be Bolingoli who is punished more so than the club.
This post continued to draw the attention of Celtic fans.
— Shaun Mullaney (@ShaunMullaney) August 12, 2020
Nobody at Celtic or Kilmarnock had virus so games were fine to go on but it's this SNP who stopped the football for no other reason than they can so they did the big I and

— James (@jameshewitt380) August 12, 2020
Hopefully, Bolingoli and his teammates have learned a lesson and they won't take any chances, with the risk of throwing the Scottish football season into jeopardy.