Podcaster John McGinley has recently made a claim about Leigh Griffiths and his situation at Parkhead right now.
McGinley was a guest on the latest episode of The Grand Auld podcast and the panel discussed many issues surrounding the Glasgow-based club. One thing that they focused on was Griffiths' situation. McGinley gave his opinion about the striker.
Griffiths was recently 'reminded of his responsibilities' after pictures emerged on social media of the striker hosting his girlfriend's birthday party (as per Sky Sports).
When talking about Griffiths' situation, McGinley addressed his relationship with the club and if Neil Lennon should trust him this season.
McGinley said: "I would love to know Neil Lennon's inner thoughts on Leigh Griffiths. That's the mystery at the moment, for me. Griffiths seems to be landing himself in hot water by doing quite innocuous things. It seems to just be a difficult relationship between himself and the club at the moment.
Do you think Griffiths is done at Celtic?
Yes, he is done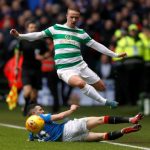 No, he still has a future here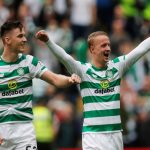 "I'm a big fan of Leigh Griffiths, but it is getting to the point now when Lennon must be thinking, 'if I have to rely on someone this season, is it Griffiths or is it me bringing in my own man and convincing him that he's got a part to play in the 10-in-a-row bid?'
"If I was a betting man, which I'm not, if I was putting my money on it, I feel like perhaps Griffiths cannot be relied upon. It hurts for me to say that because he's a great striker on his day. If I'm thinking about 10 in a row and the pressure of that and the difficult days ahead over the next few months, can we rely on his fitness? Can we rely on Griffiths to turn up for us? I'm just not sure."
TIF Thoughts…
During pre-season, Neil Lennon had publicly criticised Griffiths for being overweight. Since he was overweight, the striker had stayed back in Glasgow when the squad flew to France for the pre-season friendlies. Lennon claimed that it would have been 'pointless' to take him to France.
All of this doesn't bode well for the striker. The Hoops have been linked with strikers like Steven Fletcher, Albian Ajeti and Ivan Toney in recent weeks. That should be a warning sign for Griffiths, who really needs to get things back on track if he wants to break into the Celtic first-team again.