Tam McManus has been on a recent edition of PLZ Soccer's Football Show, and he has been talking about Scott Brown and the form of the 35-year-old, who is valued at £1.08m by Transfermarkt.
McManus spent time talking about other issues but was happy to dedicate some time to Brown and believes that even though he has been written off by some Celtic fans, he will bounce back because he has in the past.
It seems as if McManus thinks that though Brown is struggling at the moment, he will get back to his best soon for Neil Lennon's side.
He said: "He's not back to his best yet, he looks as if he's maybe got a yard to go but what you take out of the team when you lose Scott Brown is you take out the leadership, the will to win [and] inspiring people around about him.
"Scott has been questioned, I think, from Celtic supporters for the last two or three years, and he's always answered the critics, he's always come back and he's always been there at the end lifting the trophy.
"So, I don't think he's quite at his best, but I think maybe a few more games and he will be back to his best."
Do you agree with McManus?
No, he is finished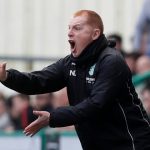 Yes, he will come good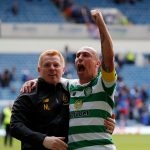 TIF Thoughts…
Brown has so far averaged a 6.56 rating from his three league appearances this season.
This is good enough to put him in 12th place in Celtic's squad, with the Bhoys winning two and drawing one of their first three league games.
The 35-year-old's worst game of the season came against Kilmarnock when he turned in a shocking 6.16 rating and that put him in 12th place for Celtic's side on that day, so though he was bad, some other Hoops players were even worse.
McManus sounds confident that Brown will get back to his best soon as he gets more games into his legs; however, considering he is 35, could this be the beginning of the end for the former Scotland international?
We will just have to see what happens as the season progresses.