On the latest episode of the Last Word On Spurs podcast, Ricky Sacks, Lee McQueen, Jamie Brown and Jason McGovern have been reviewing Tottenham Hotspur's 2019/20 campaign, with a focus on key results across the season, the sacking of Mauricio Pochettino and appointment of Jose Mourinho, as well as the best and worst performers for the Lilywhites. 
One topic of conversation on the recent episode, which was titled '2019/20 Season Review & Awards', was Arsenal fans' response to winning the FA Cup last weekend, with some Gooners seemingly making the point that some of their younger members of the squad had already claimed more career trophies than Harry Kane.
McQueen was less than impressed with this attitude on the podcast, saying:
"This project is about winning a trophy, winning two trophies, winning three trophies, because that lot down the road, it is bothering us. It's bothering all of us. How can they have a shocking season like they did, and then shove it in our face that players in their youth squad, 19-year-olds have got more trophies than Harry Kane? It's not right. It's not right after we've had these two, three or four seasons of being brilliant. We still haven't won anything. The next two years is about Jose winning something. We've got to get silverware in the cabinet, otherwise we're just literally going to be the never-ending laughing stock."
TIF Thoughts…
McQueen is perhaps right to suggest that Mourinho needs to secure a trophy for Spurs soon, with the Lilywhites' last honour having come back in 2008 in the form of a League Cup win (per Tottenham Hotspur). Of course, with Mourinho's record of winning trophies in his career thus far, you would hope that he would be the man to end their drought.
Are Arsenal fans' Kane comments bothering you?
Yes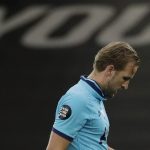 No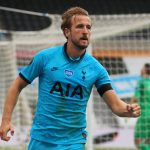 We feel that McQueen should ignore what Arsenal fans might have to say about Harry Kane and just hope that Spurs can have something to celebrate over their rivals next season.