A lot of Tottenham Hotspur fans have replied to a post from their club that contains a picture of Dele Alli in Spurs' new home kit and also his new look.
The post contains three different pictures of Alli posing in Spurs' new home kit and sporting facial hair.
This post has drawn the attention of these Tottenham supporters, who are not too sure on the midfielder's moustache and beard combination.
Are you excited to see Alli next season?
No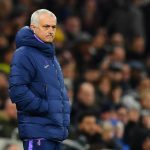 Yes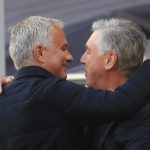 The mustache has to go…

— Joe (@JoeGTHFC) July 31, 2020
Man looks 34 not 24. Not just the weirdy beardy either! https://t.co/xCXit3QOZa

— Matt Cooper (@mattcooper85) July 31, 2020
Looks like a dodgy character back in the day

— Taylor? (@thfctaylor) July 31, 2020
Dele really needs to get rid of that facial hair. ?

— Ali (@3xmxS_) July 31, 2020
One Spurs fan, though, was delighted to see Alli.
i am in love with you you are amazing and incredible and beautiful and special and intelligent and you deserve the world???????????????????????????????????????????????????

— ella (@xellanunn) July 31, 2020
While Alli's modelling of the kit caused some fans to criticise his appearance, there were some who were happy with the strip's design.
all of a sudden I like the kit

— sarah rabbitts (@sarahrabbitts11) July 31, 2020
Kit looks good here actually

— Tim (@sockformation) July 31, 2020
The next step for Alli will be to find consistent form next season for Spurs, after a 2019/20 season that initially started well under Jose Mourinho with four goals in seven league games – but he only scored two in his following 13 league appearances.
As a result, the 24-year-old ended last season with just three appearances since the restart in June, though a slight injury kept him out for three games.
Mourinho's side actually ended the season quite well, with five wins from their final nine games and ended up finishing sixth, despite finding themselves in 14th when Mourinho took over in November 2019.
It will be interesting to see if Spurs kick on in the 2020/21 season and if Alli can find that form from when Mourinho initially joined.