Sheffield United striker Billy Sharp was interviewed by Sam Matterface on a recent edition of TalkSPORT's GameDay podcast and during the show, the 34-year-old attacker spent some time talking about his first conversation with Blades boss Chris Wilder, and how the manager asked him to be the club's captain. 
Sharp is a Blades academy graduate and he rejoined the club for his third spell in July 2015, as per Transfermarkt. The Blades were in League One at the time and they failed to earn promotion to the Championship during the 2015/16 campaign that followed Sharp's return to the club in the summer of 2015, as they could only manage an 11th place finish on the table that term.
Meanwhile, the club's current manager, Wilder, moved to Bramall Lane in May 2016, just under one year after Sharp rejoined the club for his third spell.
During his interview with Matterface on this recent edition of TalkSPORT's GameDay podcast, Sharp was asked about his relationship with Wilder and the forward discussed his first conversation with the manager and talked about how Wilder asked him to become Sheffield United captain.
The 34-year-old forward said: "Kevin McCabe, the chairman at the time, rang me and he said 'look, I've got bad news and good news' and I was like 'okay' – I was actually in the airport waiting to go on holiday – and he said 'I've sacked Nigel Adkins, but the new manager wants to speak to you,' and it was Chris Wilder.
"It was a brief phone call, but he said to me – 'I want you to be my captain' and I didn't know what to say on the phone, I was still in shock of the manager getting changed, but I was like 'wow, the new manager's not even met me yet and he wants to make me captain.'
"I told him straight away – 'yeah, I want to be' but he said to me 'look, ring me tomorrow when you've had a few beers and you've got on the beach and let me know if it's for you' and I rang him back as soon as I woke up and said 'yeah, gaffer, it's something I'm incredibly proud of and it'd be an honour to be captain.'"
Has Billy Sharp been a good captain for the Blades?
YES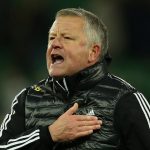 NO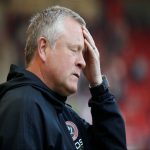 TIF Thoughts…
So, judging by this story, it appears that Wilder wasted no time in making Sharp his captain at Bramall Lane upon arriving at the club, and, considering how much success the club has enjoyed since then, with Sheffield United earning two promotions and earning a ninth-place finish in England's top-flight last term, it may be fair to say that this manager-captain combo of Wilder and Sharp has been a positive one for the Blades.