Sheffield United striker Billy Sharp was interviewed by Sam Matterface on a recent edition of TalkSPORT's GameDay podcast and the 34-year-old attacker spent some time talking about Manchester City forward Sergio Aguero during the show.
Sharp stated that Alan Shearer 'is an idol and a hero' of his during this interview. After sharing praise for the Premier League's all-time top goalscorer, the Blades forward was asked: "Which current striker do you look at and think 'oh, I'm impressed by him'?"
The Sheffield United attacker responded by praising Aguero, saying: "He seems to float around the pitch and then 'bam!' He's onto things in a second.
"If you give him a chance, he's always sticking the ball in the net. Again, he's like me, a little chunk, a little stocky character, he's got everything. He can finish with both feet and he's great in the air."
Who was better in their prime?
ALAN SHEARER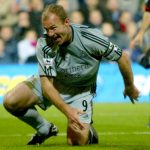 SERGIO AGUERO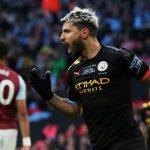 TIF Thoughts…
While Sharp's 'idol' Shearer is the Premier League's all-time top goalscorer, Aguero is the Premier League's top goalscorer to have still been active in England's top-flight as of the 2019/20 campaign, so with that in mind, it mightn't come as a big surprise that Sharp opted to share praise for him, when asked about which current striker impresses him.
As he explained, Sharp sees some similarities between himself and Aguero in terms of the two players' physical builds, which may be a fair observation considering that, according to Transfermarkt, Sharp is just two centimetres taller than the £46.8m-rated Argentinian and considering that the two players are a similar height to one another, that may add to the reasoning behind why the Blades attacker has such admiration for the Manchester City man.