Speaking recently on the NUFC Matters YouTube show, Steve Wraith claimed that the consortium's withdrawal from their deal to take over Newcastle United was actually a 'deliberate plan' in order to speak openly about the process.
After three months of the proposed £300 million Saudi Arabia-backed takeover of Newcastle United awaiting Premier League approval, the buyers eventually pulled out of the deal, blaming the length of time the league had taken to make a decision on the matter.
However, Wraith, the host of the show, recently stated on NUFC Matters that he believed the consortium withdrawing from the deal was so that they could break their non-disclosure agreement (NDA), in order to fill their fans in on what was happening with the deal, following a petition demanding the process was looked into received the threshold of 100,000 signatures which allows it to be debated by parliament – while Prime Minister Boris Johnson joined calls for an investigation.
He said: "There's a lot of people saying 'what happens next after the 100,000 signatures?' Well, I think that was just a numbers game – to get it to 100,000 puts it in the public spotlight, which has been done. I would expect to see something come from the potential new owners over the next seven days, and I don't mean making a public comment – I mean their next move.
"I think this has been a deliberate plan. I think this is a stepping-back so that they could break the NDAs, to come out and say what was going on, so everyone is informed, which stops the situation where we're all saying 'we don't know what's going on. But it's a waiting game again, we'll just have to wait and see."
Do you believe there is still hope for the takeover?
Yes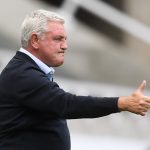 No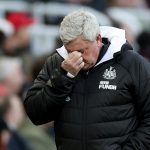 TIF Thoughts…
As such, it would certainly appear as if Wraith is confident that, despite the fact that the deal looks dead in the water, that this is actually just a play by Newcastle's potential new owners, and that the deal if very much alive – which, as a Newcastle fan, must be music to your ears.