Newcastle United podcaster Mitch, who is known as @geordiedentist on Twitter, has been on a recent episode of NUFC Matters to discuss the failed takeover of the Magpies.
It was announced on Thursday that Amanda Staveley's Saudi-backed consortium had decided to withdraw its offer to buy the Toon in a move that has left many fans devastated and any chance of using your Betfred promotion code on Newcastle having a good season next term dashed.
This led to a special episode of NUFC Matters, in which host Steve Wraith and his panel discussed the failed takeover bid.
One of the topics discussed was the claim from Amanda Staveley that some Premier League clubs were against it and how that was one of the reasons why the takeover failed. According to The Times, Liverpool and Tottenham Hotspur were opposed to the takeover.
This led to @geordiedentist to rant about clubs acting in self-interest when it comes to matters such as this, while claiming that West Ham United were also against the takeover taking place.
He said: "What this actually shows is a flaw in the game and the flaw in the game is, clubs will revert to self-interest when you put them to a vote on something huge like 'this club is going to be taken over by this entity, and they're going to pump loads of money in, and it's going to be great for the game,' and then the clubs turn around and go 'yeah it might be great for the game, but it's not great for us, so we want to object to this on fatuous grounds.'"
He then went on to reveal one club he believes were against this proposed takeover.
"I've been led to believe that West Ham were one of the clubs that objected [the takeover], bearing in mind their owners' background and history, what are they objecting about?"
Do you think the other Premier League clubs ruined this takeover?
No, there were other issues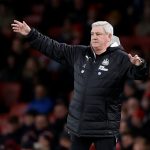 Yes, they played a big role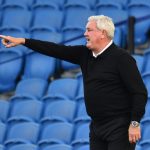 TIF Thoughts…
This takeover faced opposition over piracy and human rights, but according to Staveley, it was all down to the Premier League and its clubs.
The deal was initially handed to the PL in April, so you would have thought there was plenty of time to come to a decision one way or another, but in the end, the buyers pulled out to leave many Toon fans confused and lost.
If Staveley is to be believed, then the clubs did vote for their own self-interest and, therefore, @geordiedentist could be right.