Newcastle United podcaster Mitch, also known as @geordiedentist on Twitter, has been on a recent episode of NUFC Matters with Steve Wraith to discuss the failure of the proposed takeover of Newcastle United.
The NUFC Matters regular used his time to discuss many elements of the takeover failing after it was announced that Amanda Staveley's Saudi-backed consortium had withdrawn its bid to buy the Toon from Mike Ashley.
This led to a discussion on whether the likes of Allan Saint-Maximin should be sold to raise funds, and what the club's expectations in the transfer market can be now that they will likely have an inferior budget to that of the kitty a Saudi-backed consortium would have brought.
He said: "Nathan Ake has just been sold for what, £41m? He's a centre-back who's just been relegated, and you're talking about a £35m transfer budget.
"Dear me, what are we going to buy with that?
"If we want a chance to stay up, you want to sell ASM for – well, if Ake's worth £40 million is ASM worth £100m?
"Would that then be re-invested in the squad? History would tell us not."
So, it seems as if @geordiedentist thinks that Saint-Maximin could be worth plenty of money based on the value of Nathan Ake's proposed move to Manchester City.
Can you see Newcastle selling Allan Saint-Maximin now?
No, we will keep him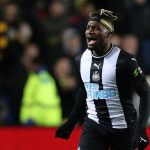 Yes, he is gone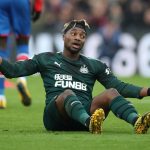 TIF Thoughts…
Saint-Maximin's current market value is £25.2m – so well short of the potential £100m that @geordiedentist had floated around, although to be fair to him, he was just making a suggestion.
However, now that the takeover is off, Bruce may only be left a budget of £35m – plus player sales.
One of those who could be sold, as mentioned by @geordiedentist, is indeed Saint-Maximin – with Wolverhampton Wanderers reportedly interested in a move for the 23-year-old.
It will be interesting to see if Newcastle do now sell the Frenchman and if any fee would be re-invested back into the squad.