Journalist Liam Kennedy has recently made a claim about Mike Ashley and how he viewed the club's Saudi takeover that eventually fell through.
Kennedy was a guest on the latest episode of the Football Today podcast and the panel discussed many issues surrounding Newcastle United. The main focus of debate was the takeover that fell through and Kennedy gave some insight into how Ashley views the situation at the club right now.
The Saudi takeover of the Magpies fell through after it was under consideration by the Premier League for as many as 17 weeks. As a result, a commercial agreement between Saudi Public Investment Fund and Mike Ashley expired and the takeover fell through.
When talking about how Ashley views all of this, Kennedy revealed that the current owner was 'desperate' to sell Newcastle and he wanted the club sold by April.
He said: "I think you can tell by his statement last week where he said, 'never say never, we are 100% committed to this deal, but we have to get on with planning for next season under Steve Bruce.' I think you could tell by the tone, we've never, ever heard anything like that from Mike Ashley. It was via his managing director, Lee Charnley, but the club have stayed tight-lipped throughout this and everyone kind of expected them to do so.
Do you have any sympathy for Mike Ashley?
Yes, I do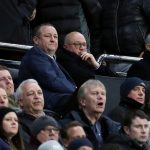 Not at all, he's at fault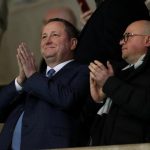 "I think that was telling that Mike Ashley – he's been desperate to get rid of this football club. There has obviously been 13 years of pain for a lot of fans. People might not quite agree with this, but he really has turned off emotionally. A lot of people won't think he was ever in this emotionally at all, but he's really switched off. He was telling people back in May that this wasn't his football club anymore. I think he was desperate, desperate to get rid of [the club]. He wanted it gone by April, and I think that's the one thing that's really changed in this.
"Newcastle United fans have always wondered whether Mike Ashley really wanted to sell, but I think it's gone from being an insignificance to him to being a real issue, because his business is his baby. Frasers Group, Sports Direct, they've been struggling financially. And I think he's wanted to channel the funds made from the sale of the football club into his other businesses which made him the man that he is today."
TIF Thoughts…
All of this suggests that Ashley did indeed want the takeover to go through as soon as possible. Reports suggest that Ashley's firm Frasers Group have cut down the bonuses of employees in half. It was also stated that Frasers Group had held back on rent payments till the time 'trading levels get back to normal'.
This could be a sign of how Ashley himself is in need of money to supplement his other businesses and Kennedy points that out too. Because of all that, Ashley's stance on the takeover falling through is pretty understandable.