Liam Kennedy has been speaking on a recent episode of NUFC Matters with Steve Wraith about the failed takeover of Newcastle United.
Kennedy spent a lot of time talking about the takeover after it came to an end last week when Amanda Staveley's Saudi-backed consortium withdrew their offer to buy Newcastle from Mike Ashley.
This led to Kennedy discussing his feelings on the takeover.
He said: "It's amazing, really, that you have a buyer and a seller who want to exchange goods, but they're not being allowed to by a regulatory body; it's incredible, really, the situation we find ourselves in.
"I say they're not being allowed to; they just weren't being told whether they could or not – that's the worst thing about this, endless delays and frustrations.
"I am at loss to see why they would walk away, but I could see if this was a tactic, why they might – if it's not a tactic, then I fear for the bid."
It seems then that Kennedy is confused by the whole situation and doesn't understand why Staveley's group pulled out.
Do you think this pressure will help?
Yes, we might get the answers we crave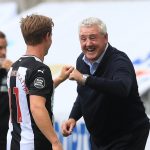 No, it will be forgotten about soon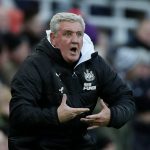 TIF Thoughts…
Since the deal collapsed, Mike Ashley has confirmed via Lee Charnley that he is still '100% committed' to this deal.
Staveley's husband, Mehrdad Ghodoussi, revealed that all three parties would still do the deal, depending on the Premier League.
It is the Premier League who Staveley is blaming for the collapse of this deal.
The Premier League's refusal to comment has led to a petition demanding an independent investigation into why the deal collapsed.
As well as this, the chief executive of Newcastle City Council has also requested an explanation from the Premier League and wants to see if a compromise can be found that would allow the takeover to happen.
Ultimately, the league didn't make a decision on this takeover, but it is clear that the pressure is building on them, so it will be intriguing to see their response to all of this.