A lot of Newcastle United fans have replied to a post from George Caulkin that has comments from Amanda Staveley on Mike Ashley.
These comments claim that she has no problem with Ashley and that they get on very well.
Staveley was speaking after the consortium she headed withdrew its bid to buy the Toon, citing the time it took for the Premier League to make a decision as one the reasons for its collapse.
This was followed up by an interview in The Athletic in which she squarely blamed the PL for the failure of the deal and insisted she has no problem with Ashley.
This development has pleased these Toon fans.
Do you believe Staveley will come back?
No, this is it for her now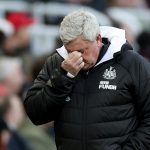 Yes, she will be back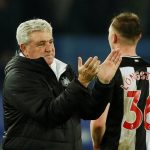 Buttering him up for round 3?

Is she attempting to get more funding from else where to replace PIF?

Would the Rubens take more of a percentage?

— Philip Peppiatt (@PhilipPeppiatt) July 30, 2020
I'm most likely reading too much in to this but it's almost like she's trying to keep him sweet in case they can work something else out in future. One can dream. #nufc

— Scott Daley (@ScottDaley26) July 30, 2020
That's actually good to hear. Our anger should be solely vented towards Masters and the @premierleague

— Alan Rogers (@alancathyrogers) July 30, 2020
Caulkin does confirm in another tweet that Ashley did try to re-negotiate the terms of the sale, but that this did not impact the deal.
Judging by Staveley's comments, she does not blame Ashley and did hint that she won't give up.
Ashley also confirmed that he remained 100% committed to the deal with Staveley, so could it be saved?
We will have to wait and see, but for now, other Toon fans have used this post to express their disappointment.
This is awful news . What's awfuller is that we will have a season like this one, but next year. Looking to the club to understand its responsibility and cheer us all up.

— Mable Syrup (@LeeABaker) July 30, 2020
He should have got on to the PL then to get it done. Everyone should be attacking the corrupt PL right now.

— Jack Wilson (@wsjack3) July 30, 2020
Down to one organisation and one organisation only and that's the corrupt organisation that our club plays in

— Sam Arnold (@sxmnufc) July 30, 2020
American businessman Henry Mauriss is still in the picture and is thought to believe he is in pole position to buy the Toon, but it remains to be seen if he is actually serious or not.
There is now nothing stopping him from him sorting a takeover of the Toon, so it will be interesting to see if he does.
However, we feel bad for the Toon fans, who are clearly gutted with what has happened to their club in recent days.