A lot of Newcastle United fans have replied to a post from Keith Downie as he provided an update on a new takeover bid from the BN Group.
The Sky Sports reporter claims in a separate tweet that he is 'sceptical' of the bid, but that there has been an offer made of £280m, and Downie has seen documentation confirming this.
He claims that the documentation contains a 29-page dossier with detailed financial plans and also a letter of intent.
This post has drawn the attention of these Toon fans, who are unconvinced.
Do you think this will go anywhere?
No, this is fake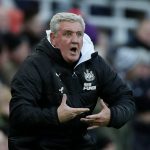 Yes, I hope it is real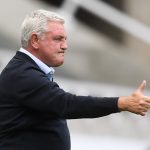 The fact fact they want to bring Alan Shearer in as manager smacks of the early MA days when he brought back KK, was doomed to fail as he had been out of the game for a long time, things move on, tactics move on …

— )))Just Dave((( (@daviclif) August 17, 2020
They seem legit despite some fans being silly re pics etc posted. Problem is PIF we're willing to overpay to remove mike. No one else will. Mike will remain. Hope I'm wrong and he's desperate enough to accept any offers within reason. Won't hold my breathe

— Disco Dave (@DiscoDaveToon) August 17, 2020
It's a non starter mate, maybe a ploy to move pif into action possibly?

— Ian Knight (@IanKnig30678228) August 17, 2020
The fact they are penny pinching over 20m knowing they'll get it 4 300m straight away is the alarming thing, prob know they won't get it but still get publicity, our club seems to becoming a publicity stunt for people know..

— Premier league of corruption.. (@myoung23) August 17, 2020
No way this is real. Even the name BN group, too close to Bein. Website and company founded in June 2020 in Paris, where most of the Qatari's are based. 23,000 workers but can't find one anywhere! Fake fake fake. Don't have to look far to realize

— Daniel Henderson (@henderson_dan) August 17, 2020
Utter nonsense ,

— keith (@keeftoon) August 17, 2020
The interest of the BN Group emerged over the weekend, and they claim to have Michael Chopra and Alan Shearer on board.
In fact, Chopra is fronting the bid, though, it is claimed that the opening offer of £280m has been dismissed, but that talks are ongoing.
This post continued to draw the attention of many Toon fans, who still want Amanda Staveley's Saudi-backed takeover to happen.
Now for pif to get the takeover done

— Adam (@Adam45146239) August 17, 2020
A na,,, but what's happing with the Saudis ??. Back in for the Toon yet or what like?? ??????????. #NewcastleTakeover #nufc #NewcastleUnited

— Paul Kemp (@_KEMPY) August 17, 2020
So, it seems as if the BN Group has submitted all of the right documentation, as reported by the Shields Gazette, but their opening offer is not what Mike Ashley is looking for.
That is now three potential takeover bids for Newcastle in 2020, but as of yet, the Staveley one is the only one to have reached the Premier League, while Henry Mauriss' bid has led to Ashley 'losing patience'.
In terms of the BN Group bid, Downie has urged caution, and we would agree with him on that, particularly with what the club have already been through with regards to a possible takeover in recent months.