A lot of Newcastle United fans have responded to a mysterious post from Michael Chopra on Twitter on Monday evening.
This cryptic post simply said 'Excited', followed by some black and white circles. It follows on from another tweet he released last week that told Toon fans to 'get the cans from the bin and put them back in the fridge'.
That had come less than a week after Newcastle's proposed takeover by Amanda Staveley's Saudi-backed consortium fell through as the group withdrew their offer.
Judging by some of the replies to his previous tweet, many Toon fans weren't happy, and they weren't too pleased about this latest one, either.
Are you annoyed by this tweet from Chopra?
Yes, no need for it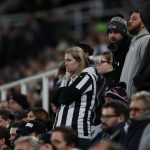 No, he must know something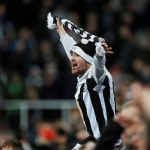 Come on man Chops man give it a rest!!!

— Alan B NUFC (@BROWEA) August 10, 2020
Pack it in chops

— Pete (@pete_quinn1) August 10, 2020
This ain't cool Michael.

— Justin ? (@JustinTerrett) August 10, 2020
No comment.

— thereal andrew young (@temperamentalan) August 10, 2020
Since the proposed takeover collapsed, Mike Ashley, via Lee Charnley, stated that he is '100% committed' to the deal, and he is also said to be readying legal action and 'personally trying to resolve the situation'.
So, it is pretty clear that Ashley wants to sell and wants out now, and Mehrdad Ghodoussi, husband of Staveley, claimed that all members of the consortium would still do a deal if the Premier League said it was going to accept it.
So, there seems to be a group willing to buy the club as well as a willing seller, but the Premier League stands between the deal happening.
The Premier League took so long to make a decision that the group withdrew, and since then, there has been no word from the PL, but the pressure is building – with MPs, including the PM Boris Johnson, asking the PL for an explanation on what happened.
This post continued to draw Toon fans, who mocked the former Newcastle striker.
Me 2 my kebab will be here in 10 minutes

— Chris Cooper (@ChrisCo15220826) August 10, 2020
Bet he's got a Chinese on the way ?? , I have and I too am also Exited ??

— toontoon (@toontoo98575133) August 10, 2020
Seriously @MichaelChopra what's with all the cryptic tweets?

If you know something then spell it out, you know more than us more mortal fans, we as a fanbase have had more than enough of people teasing they know this and that when in fact they know nothing

Spill thr beans lad!!

— Gavin jones (@Gavinjo50888643) August 10, 2020
What's happened?

— Jack De Berry (@JDeBerry97) August 10, 2020
Please stop with the cryptic tweets Michael, everyone's on edge at minute

— corrupt prem canmeister (@BinCanmeister) August 10, 2020
Me too
Just had a text
Amazon 8 stops away

— toony (@ColinWNo9) August 11, 2020
So, Chopra's tweet is rather cryptic, but considering the buyers and Ashley still seem determined in this deal, maybe nothing should be ruled out just yet.