Fans of Newcastle United have been reacting to a post on Twitter, in which Mark Saggers claims that Newcastle United's mooted takeover isn't over just yet.
On Thursday, it was announced that Newcastle's mooted £300million Saudi Arabia-backed takeover was dead in the water after the group behind the bid pulled out of the deal due to the 'unforeseeably prolonged process'.
However, despite this fact, Mark Saggers then took to Twitter, stating: "My Newcastle friends and supporters, don't despair, the Saudis are still very determined."
After one fan questioned Saggers on his statement, asking how the Saudis could be so determined yet still pull out of the deal, Saggers replied: "It's not over."
In reaction to this post, fans of the club have flocked to have their say on the matter, with many agreeing with Saggers, while others simply begged that he is right.
Weather out of sheer dumb belief or delusions I happen to agree with you. It makes them look weak and as if Qatar has won. May be it won't happen but until it's sold to someone else, I wouldn't be that surprised if one day it's just announced as completed. It might be a while ????

— Stanis D (@standaroli) July 30, 2020
God I hope your right Mark, I have never felt so distanced from football because off this. It's not because there from saudi with investment. No club should be happy to finish 15th every season. It feels like if your not top 6 there not interested.

— Ryan Hudson (@ry_hudson91) July 30, 2020
Mark- I hope you know something…

It's pretty grim up here and people are clutching at straws

— TheUntrueGeordiie (@DaveArm86814302) July 30, 2020
While it very much feels as if the deal is dead – considering how Amanda Staveley, a prominent figure in the deal, stated that she was "devastated for the fans" after Saudi Arabia's wealth fund PIF, PCP Capital Partners and Reuben Brothers pulled out of the takeover – it would appear as if Saggers is hinting that there is still hope for the deal to go through.
Do you still have hope that the takeover could be on after Saggers' comments?
Yes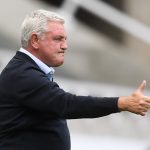 No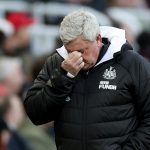 However, many Newcastle fans reacted angrily to his post, claiming that he was simply toying with their emotions.
Mark, please stop this nonsense. You are a respected journalist n this will not reflect well. We r drained man?

— cam (@cam51839406) July 30, 2020
Yes it is. As a fanbase we're dejected enough without seeing false hopers try to get likes.

Its embarrassing. Just stop.

— Magpie 24/7 (@Magpie_247) July 30, 2020
Stop. Stop giving us hope. As Newcastle fans all hope should just be lost.

— Chris? (@Nintendad_) July 30, 2020
As such, Newcastle fans will simply have to wait and see what comes next in the deal, however, it is our belief that they shouldn't hold their breath.