Newcastle United fans on Twitter have been responding to the latest update surrounding the recent breakdown of the proposed Saudi takeover of the club. 
This comes after Newcastle journalist Steve Wraith shared a post on his official Twitter page claiming that the takeover could be "resurrected".
Wraith also added that current Newcastle owner Mike Ashley is "still a willing seller. PIF, PCP and co. are still willing buyers. The Premier League need to budge on their position whatever it is".
The journalist ended his tweet with a message to his Newcastle-supporting followers to let the Premier League know that they want the takeover to go through.
This post from Wraith then gathered a lot of replies from Newcastle fans who were not shy in sharing their thoughts on the situation and their responses to Wraith's message.
Here's a sample of Newcastle fans responding to the post:
My understanding is this takeover could be resurrected. Mike Ashley is still a willing seller. PIF PCP and Co are still willing buyers. The premier league need to budge on their position whatever it is #WeWantSaudi #NUFC Get the message to the @premierleague loud and clear pic.twitter.com/ieoRyydayl

— steve wraith (@stevewraith) July 30, 2020
It probably could be resurrected, but no chance will the saudis be involved. Best case scenario is pcp and reubens come back

— Jack #PremierLeagueIsCorrupt (@jchaytor16) July 30, 2020
Back in April, it was reported that PCP Capital Partners' proposed takeover of the Magpies was "nearing completion after the Saudi-backed consortium paid a deposit and exchanged contracts with club owner Mike Ashley" leaving the Premier League's Owners' and Directors' Test the only hurdle left in the way for the takeover to be confirmed.
Let's have this right if this was Man Utd it would have been put through weeks ago.

— Steve Bush (@stevebush1) July 30, 2020
I'd love it to happen, but why would they want to go through all that again aware premier league are not fit for purpose, rife with Qatar corruption, pandering to big 6 clubs desperate to keep any other club from taking any part of their share of prize money. RIP NUFC. 1892-2020

— Jon McNeill (@JonMcNeill7) July 30, 2020
However, it was revealed earlier this week that Saudi Arabia's Public Investment Fund, PCP Capital Partners and Reuben Brothers had withdrawn from the process to buy Newcastle claiming that the "prolonged process under the current circumstances coupled with global uncertainty has rendered the potential investment no longer commercially viable".
Clutching at straws Steve? It's plainly obvious the powers that be don't want #nufc challenging the so called elite of the league…

— Cal (@calumn2010) July 30, 2020
Heard this from Amanda maybe.. she sounds quite bullish still. Let's hope this is not the end

— Tom C (@TomCu86) July 30, 2020
Who is telling you this????

— Craig Rook (@11rooky) July 30, 2020
Do you think the Saudi takeover can be resurrected?
Yes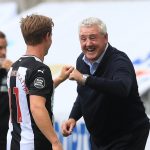 No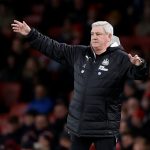 The Premier League won't budge at all , they've got what they want by making no decision at all , a buyer isn't going to hang around indefinitely

— Neil J R (@NeilJonNUFC) July 30, 2020
Now that Wraith has shared this post on his Twitter page claiming that despite this recent withdrawal from the potential new owners, the takeover could still go through, this sparked a huge reaction from Newcastle fans who were quick to share their thoughts on the potential resurrection of the deal.
Doubt they'll pay another deposit to be messed around again. Sadly I think this is the end of that

— Roman (@K67647299Roman) July 30, 2020
It appears that despite Wraith's optimism, these Newcastle fans are not confident that this takeover can or will be resurrected anytime soon.