A lot of Newcastle United fans have replied to a post from The Chronicle that contains a link to their live blog from Tuesday, and from there, you can find a story about the Bellagraph Nova Group. (16:54)
The story, originally from the Straits Times, states that the BN Group have made their website password protected after claiming that marketing material was released with 'malicious intent' and that they would not be speaking to the press until they had resolved this issue.
This comes after Reuters produced a piece exposing some worrying facts about the BN Group, including the fact they doctored photos of Barack Obama.
This post drew a reaction from these Toon fans who are mocking the BN Group.
Do you think the Bellagraph Nova Group are serious?
No, they just wanted some publicity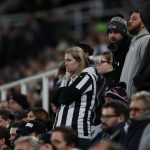 Yes, they are serious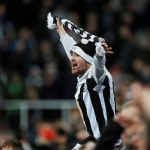 ????????? embarrassing man

— ?? Kev ?? #NUFC ???? ??? #GGTTH (@Kevwoodh24) August 25, 2020
?? An audacious PR stunt which massively backfired

— Man about Toon (@Man_about_Toon) August 25, 2020
Wow, this tells you everything you need to know about them!

— Anthony I'Anson (@AnthonyIAnson) August 25, 2020
The Bellagraph Nova Group, with the help of Michael Chopra, launched a bid to buy Newcastle over a week ago, and they submitted the offer with all of the relevant paperwork to Mike Ashley's lawyers.
However, the bid was £280m, £20m below Ashley's asking price, and the Toon owner has not even spoken to the group yet, and his lawyers have not responded to the group's offer.
They made some claims about wanting to sign Cristiano Ronaldo and about enlisting the help of Alan Shearer with their takeover bid, but sources close to Shearer have distanced him from the bid.
Then the report from Reuters came out, and it didn't make the BN Group look good, and these Toon fans think that it is all a joke.
What a farce.

— Chris F (@GeordieChris_F) August 25, 2020
@BellagraphNova If Carling did "publicity stunts gone wrong" #nufc #nufctakeover

— acpatto (@AnthPatterson) August 25, 2020
Bizarre

— Bobby England (@BerbBerbson) August 25, 2020
This latest move from the Bellagraph Nova Group could be an attempt to protect their reputation.
Still, it should be noted that Ashley does not consider their offer to buy Newcastle to be serious, and judging by many of these replies, neither do many Toon fans.