Fans of Newcastle United have been reacting to a post on Twitter, in which NUFC 360 shares an image of Monday's front page of The Chronicle.
An image of the newspaper features the grievances of Newcastle fans with the Premier League and the league's chief executive Richard Masters, regarding their handling of the club's failed £300 million Saudi Arabian-backed takeover.
In reaction, fans of the club flocked to have their say on the matter, with many sharing their thoughts regarding the Premier League and Masters.
If the @premierleague are that convinced of Saudi politics being at the forefront of the deal, then how does that tally with @BorisJohnson ? The government have many a deal with the Saudi's and won't want them to be 'annoyed' by someone like Masters. Ramifications could be huge

— Andy Hall (@therealAndyHall) August 9, 2020
The premier league is corrupt through and through. No different to fifa. Look at comments of prev referees Halsey and clattenberg in the past. It's in our faces and we have ignored it. The big teams don't want another up there as it's a chance to push them down.

— Clayton Scott (@Clayton37959470) August 10, 2020
Look of a worried man

— Kevin Illingworth (@25killy) August 9, 2020
With the Premier League taking over three months to make a decision on the takeover prior to the consortium pulling out of the bid, it is understandable to see many of these Newcastle fans calling for answers from the league and Masters.
The league's CEO stated throughout the deal that he could not comment on the Premier League's progression with the takeover as it was a 'confidential process'.
However, the Premier League have still failed to comment on exactly why the deal was taking so long, despite the fact that it is no longer ongoing.
Do you believe there is still hope for the takeover?
Yes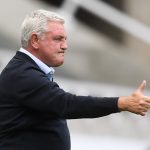 No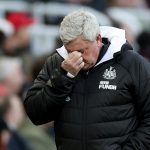 And it would appear from their comments that this is what has riled the Newcastle fans most.
Care to comment @premierleague ?

— Tyneside Mag (@MagTyneside) August 9, 2020
YEEEEEEEEEESSSSSSSS!!! @MsiDouglas ??????????????????????

— David Pick (@davidpick1987) August 9, 2020
How much do you think the fans are doing to help getting this out like hammering pl Twitter a think it's doing some damage to the pl and there sponsors ?

— david (@davidshorter88) August 9, 2020
With many Newcastle fans clearly outraged by the Premier League's silence regarding the takeover, and with many more putting a great amount of pressure on the league and Masters to comment, we would not be surprised to see the league bend to the pressure and issue a statement on the matter.