Chris Waugh has been speaking on the latest edition of The Athletic's Pod On The Tyne, and he has been discussing the takeover bid from the Bellagraph Nova Group.
Waugh talked about other issues throughout the episode, but he dedicated a bit of time to this new takeover bid from the BN Group.
However, he sounds less than convinced by them and their intentions.
It seems as if this new group does not convince Waugh, and they are nowhere near to agreeing a deal or going to the Premier League.
He said: "They insist that they're serious, they've sent a letter of intent to Mike Ashley's lawyers, but as we saw last year with the Bin Zayed Group, that doesn't necessarily equate to too much.
"You [Taylor Payne] or I, or even Matt [Slater] could write a letter to the Premier League and say they wanted to buy the club.
"It's actually getting to a stage where you agree a price and that you get to the Owners' and Directors' test; we are nowhere near that stage at the moment, let us wait and see if that does happen, I am extremely sceptical."
Do you think the BN Group are serious bidders?
No, not a chance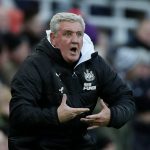 Yes, they will get rid of Ashley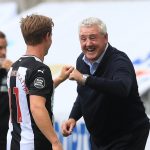 TIF Thoughts…
The BN Group's interest in buying Newcastle emerged over the weekend, along with claims that Alan Shearer and Cristiano Ronaldo would be involved.
However, their opening offer was £20m short of Mike Ashley's asking price, and Ashley hasn't even spoken to the group yet.
Sources close to Shearer have also dismissed his involvement, so we can see why Waugh is not convinced by this bid and what is probably not going to help is claims from the Shields Gazette that Ashley still wants to do the Amanda Staveley deal and won't entertain other bids unless they are better than the Staveley one.
Considering the BN Group's opening offer was £20m below his asking price, then we doubt Ashley is taking this one seriously yet.