Beren Cross has been discussing the possibility of the San Francisco 49ers increasing their stake in Leeds United during a recent Q&A session with a group of the club' supporters.
The club's majority owner Andrea Radrizzani has recently been quoted as saying he expects the 49ers to increase their involvement at some stage, saying (via SportsPro):
"[The 49ers] have done a good deal investing in the club with me because they see their investment already worth probably 3.5 times higher in terms of value of what they put [in].
"They are obviously good friends, a good partner and I think they could bring more value in the management of the club in the Premier League than what has been done until now.
"I expect them to help us more, step up and potentially in the future years in the Premier League in club management, particularly the stadium and merchandise."
Do you expect the San Francisco 49ers to increase their stake in Leeds United in the near future?
Yes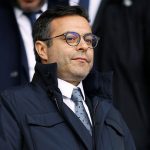 No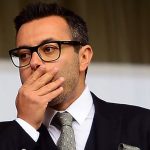 Cross responded to a question regarding the NFL franchise's involvement in Leeds United during the Q&A session and his comments backed up what Radrizzani had to say last month. He said:
'49ers Enterprises want to gradually increase their stake. I would not anticipate a major influx of money totalling tens of millions, but it's clear they're not going away and if Radrizzani is giving away any more of his control, they are at the front of the queue.'
TIF Thoughts…
The Italian businessman has made no secret of the fact the club would need greater investment in order to become competitive in the English top-flight and judging by the above, that could come from the 49ers who paid a reported £10m for a 10% stake in the Whites back in 2018.
The Yorkshire-based club will play their football in the Premier League next season for the first time since they were relegated in 2004 and will no doubt be determined to secure their place in the competition for the season after and many more, therefore, future investment could be key in increasing Leeds' chances of achieving this.