Charlton Athletic assistant manager Johnnie Jackson has explained how the Addicks were able to sign Alex Gilbey and Conor Washington.
Following their relegation to League One at the end of the 2019/20 Championship season, Charlton signed two players in the summer window – Gilbey and Washington (per Transfermarkt).
However, those two signings were made with the club being under a transfer embargo and Charlton remain on a 'tight leash with the EFL' (per London News Online).
When making an appearance on a recent episode of The Athletic's Going Up, Going Down podcast, Jackson explained how these signings were possible.
He said: "The way that we understood [the embargo] up until fairly recently was that we would be able to sign a few players.
"Obviously, the deals for those lads – Alex Gilbey and Conor Washington – were lined up and then the EFL said, 'No, you can't sign them', so, it looked like it was not going to happen.
"Then, I can only assume that they've looked at those two on a case-by-case situation. I mean, the deals were agreed with the lads and the two clubs so they've let them go through.
"Beyond those two, I really don't know. As it stands today, I don't believe that we are allowed to sign players but obviously we have to try and put a squad together.
"Whether that's filling it up with younger lads or whether the EFL would look at it on a case-by-case basis and let [us] bring in a couple of bodies."
TIF Thoughts…
So, seemingly, the EFL allowed the Addicks to sign Gilbey and Washington as the deals had already been agreed for them and then they were looked at on a "case-by-case situation".
Are you worried about Charlton's squad for next season?
Yes, it's a concern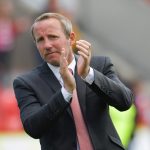 No, we'll be fine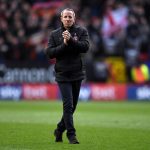 However, with less than four weeks left to go until the beginning of the new EFL season, being unsure whether they can make signings or not is not a good place for Charlton to be in.